Şenyaşar family says they will continue their vigil until justice is served
The Şenyaşar family said that they will continue their demands for justice and added: "A second summer season is coming. Do not delay our humanitarian and legal demands any longer."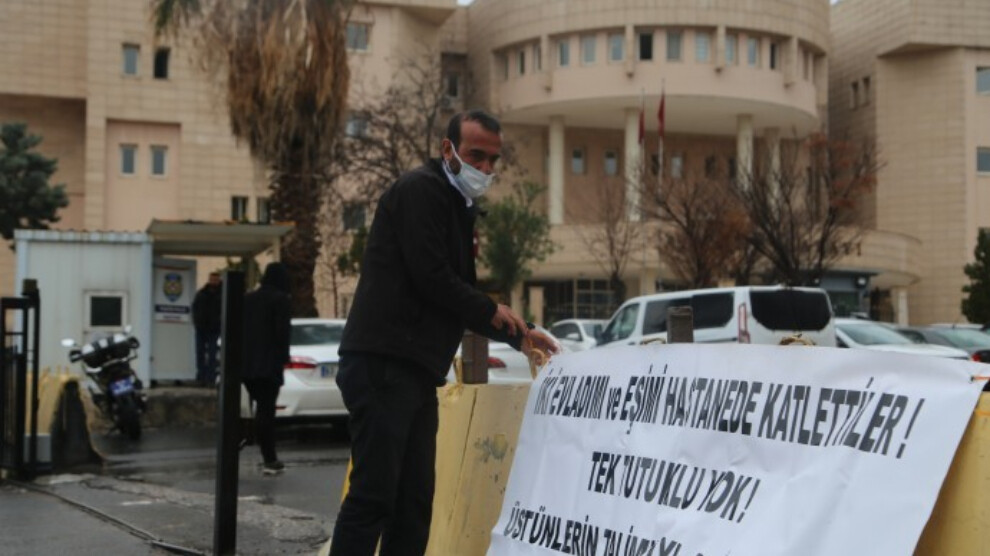 The Justice Vigil carried out by the Şenyaşar family has reached day 385. The vigil was launched on 9 March 2021 by Emine Şenyaşar, who lost her husband and two sons as a result of the attack carried out by AKP Deputy Ibrahim Halil Yıldız's bodyguards and relatives, in Suruç, province of Urfa, on 14 June 2018.
The vigil has been carried out since then in front of the Urfa Courthouse by Emine Şenyaşar and her son Ferit, who survived the attack.
Ferit Şenyaşar stated that they would not leave the courthouse until justice is provided.
The family wrote on their social media accounts: "We did not give up on demanding justice even in the freezing cold of winter. A second summer season is coming. Do not delay our human and legal demands any longer! We want justice."