23 prisoners are seriously ill, said IHD
Human Rights Association Ankara president Nuray Çevirmen said that in Turkey there is a huge problem with prisons.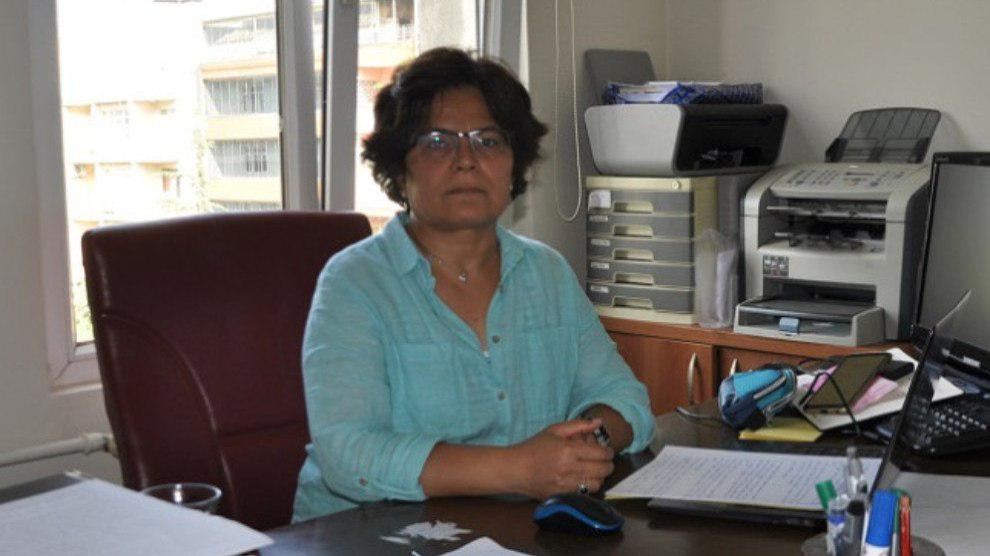 The Human Rights Association (IHD) Ankara branch president spoke to ANF about the issue and said that the IHD is trying to reach ill prisoners in Central Anatolia to get individual information about them.
Çevirmen said: "The number of ill prisoners was 137 in 2017. Today, because of some release, they are 116 in Central Anatolia. This is the number of sick prisoners who have approaced us and with whom we have some contact. The problem of ill prisoners in Turkey's jails is of huge proportions. The Ministry of Justice does not disclose relevant data on the issue. Only in Central Anatolia, 23 prisoners are seriously ill to be imprisoned."
Right to access to health
Çevirmen said that they applied to many institutions to ensure the right to access to health for ill prisoners, without any results.
"We prepared a report in 2018 and sent it to the Parliamentary Human Rights Review Commission, the Ministry of Justice, the General Directorate of Tevfik Houses and the Ministry of Health. The longest answer came in a month. Such a short time to reply to such important issue reveals how little the institutions studied the issue. We have seen many prisoners die for not having the right to access treatment. They died of heart diseases, cancer and many other diseases… For example, in Izmir Menemen Prison, 14 prisoners lost their lives due to hygienic conditions."
290,000 prisoners in Turkish jails
Çevirmen continued: "The capacity of the prisons is of 194,000. In May 2019 the prison population stood at 280,000, today is of around 290,000. Therefore, deaths in prisons are much more than we know. The issue is not reflected in the press. This is accepted as a normal process. However, deaths in prisons can be prevented. We have applied to relevant institutions many times. We write articles for each incoming case. Unfortunately, no steps are taken. Currently, the situation of sick prisoners in prisons remains a major problem."