YPJ commemorated war reporter Dilovan Gewer
The the YPJ Press and Liaison Center said in a statement that Dilovan Gewer (Dilan Ölmez) fell martyr in Girê Spî on 13 October.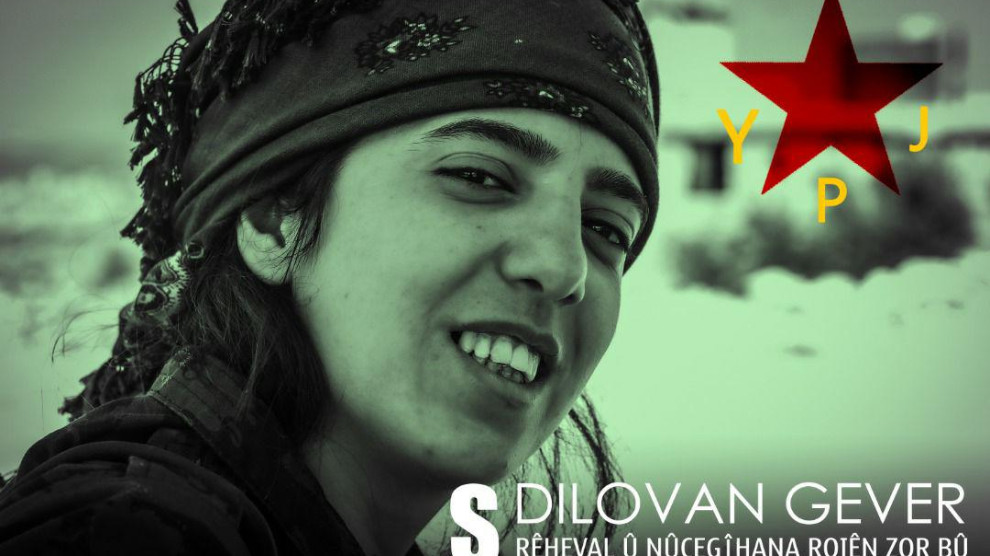 In a written statement, the YPJ Press and Liaison Center said that Dilovan Gewer (Dilan Ölmez), along with a group of her comrades, fell martyr during the Turkish airstrike on 13 October in Girê Spî.
"Our comrade Dilovan had gone to the city of Girê Spî in the first day of the resistance to report on the invasion Turkish occupying state to the people of the Euphrates region" said the YPJ Press Center.
The statement added: "When ISIS mercenaries attacked Kobanê in 2014, she responded together with many young people to the call to go to Rojava Kurdistan to mobilise for Kobanê. Until the liberation of Kobanê she stayed in Kobanê. She worked for one year in one of the hardest places, the hospital morgue. With her courageous heart and assertive stance, she became the guardian of her martyr comrades. The brutality of the mercenaries and the invasion of Afrin by the Turkish state affected Dilan very much."
The statement added: "Our comrade Dilan has been working in the press office for nearly 3 years. She put a lot of effort and work to fulfill her duties and responsibilities. She took part as a war correspondent in the operation to defeat ISIS in Deir Ez-zor. She witnessed every moment of the resistance of the YPJ fighters and told about this resistance to the world with her camera. In the most dangerous moments she was in the frontline with the YPJ fighters." 
The statement continued: "Comrade Dilovan began her struggle on the road of the Martyrs of Kobanê. She expressed her loyalty to Kobanê with these words: 'Kobanê is very different for me. I am from Kobanê, I feel to be in the city of the Martyrs when I come to Kobanê. In Kobanê, I knew the realitye of the enemy, the reality of war, comradeship, free life and the most beautiful people in this world."
Dilovan was following the clashes in Girê Spî from 9 October to 13 October. As the Turkish state intensified its attacks on Girê Spî on 13 October, Dilovan and a group of our comrades fell martyrs when Turkish warplanes bombed the area.