World Press Freedom Day: Turkey the biggest jailer of journalist
Today is World Press Freedom Day. For the third year running, Turkey is the biggest jailer of journalists and other media workers.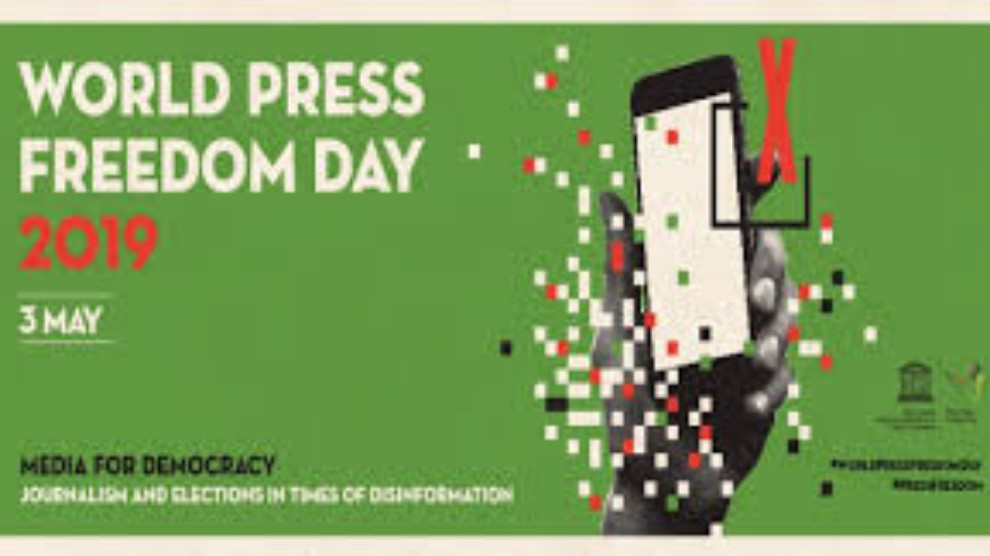 One of those who was unjustly convicted and imprisoned is journalist and artist Zehra Doğan. Zehra served a two year 10 month long prison sentence in Turkey for 'making propaganda for a terrorist organisation' for her writings and art while working for Kurdish women's news agency, JINHA.
Zehra Doğan will share her perspectives on being a journalist and the future of media freedom in Turkey at an event organised by English PEN in London. 
The International Freedom of Expression Award has recently been granted to the young journalist and is given to those who fight against censorship in the fields of art, campaign, digital activism and journalism. 
Doğan received the award at a ceremony in London and dedicated it to DTK co-chair and HDP Hakkari MP Leyla Güven and all the hunger strikers in prison. 
In her speech in Kurdish Doğan called on people to support the hunger strike against isolation. "In my country, - she said - deputy Leyla Güven and thousands of prisoners are on hunger strike and they have reached a critical stage."
Who is Zehra Doğan
Released from prison on 24 February 2019, Zehra Doğan is a Kurdish painter and journalist who, during her imprisonment, was denied access to materials for her work. 
She painted with dyes made from crushed fruit and herbs, even blood, and used newspapers and milk cartons as canvases. 
When she realised her reports from Turkey's Kurdish region were being ignored by mainstream media, Doğan began painting the destruction in the town of Nusaybin and sharing it on social media. For this she was arrested and imprisoned. 
During her imprisonment she refused to be silenced and continued to produce journalism and art. She collected and wrote stories about female political prisoners, reported on human rights abuses in prison, and painted despite the prison administration's refusal to supply her with art materials.