Women Journalists call to join trials of women reporters
The Mesopotamian Women Journalists Platform (MKGP) has issued a written statement in solidarity for women journalists who will appear in court this week.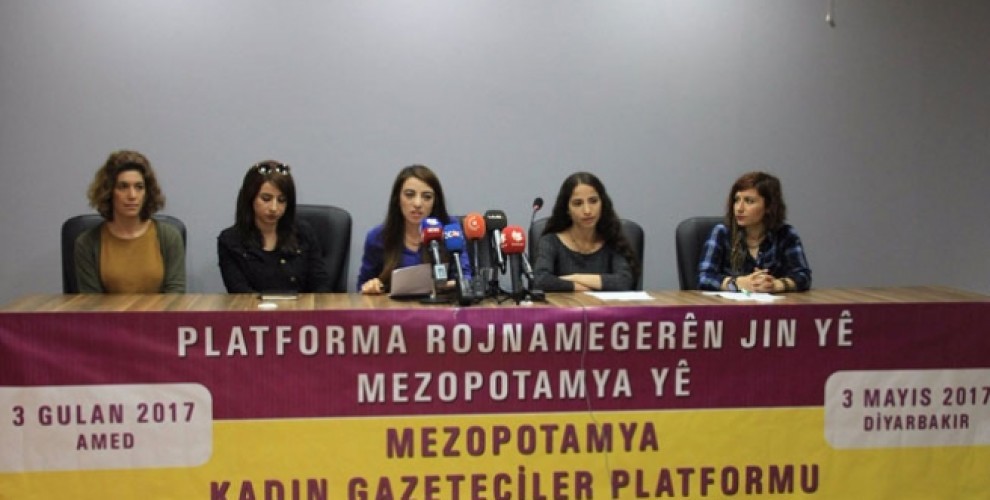 "Oppressive regimes around the world are targeting media first of all, in order to gain legitimacy in the eyes of society and to make their systems permanent", said the Platform in the statement titled "Journalism on Trial".
The statement reminded that the Free Press is in danger and is being targeted with arrests of journalists, prevent them from carrying out their work. 
The Platform also underlined that in Turkey there are at least 183 press workers in prison. 
"There is another point that should be noted - said the statement - when we talk about the repression and silencing operations against journalists. This is the situation of women. This week women journalists will be tried in Istanbul and Mus".
The statement called on women movements and democratic circle sto stand beside women journalists and show them solidarity by attending the hearings. 
In Istanbul the hearing of jailed reporters from Etkin News Agency, Pınar Gayıp and Semiha Şahin and Libertarian Democratic Newspaper employees Reyhan Hacıoğlu and Hicran Urun will be held on Monday.
In Mus Mezopotamya Agency (MA) journalist, Seda Taşkın, will be brought to court for the hearing on 12 September in Muş. She has been in prison for 8 months.