Turkey has the highest number of journalists in prison
The IFJ launches a White Paper on Global Journalism to mark the International Day for Human Rights on 10 December 2020.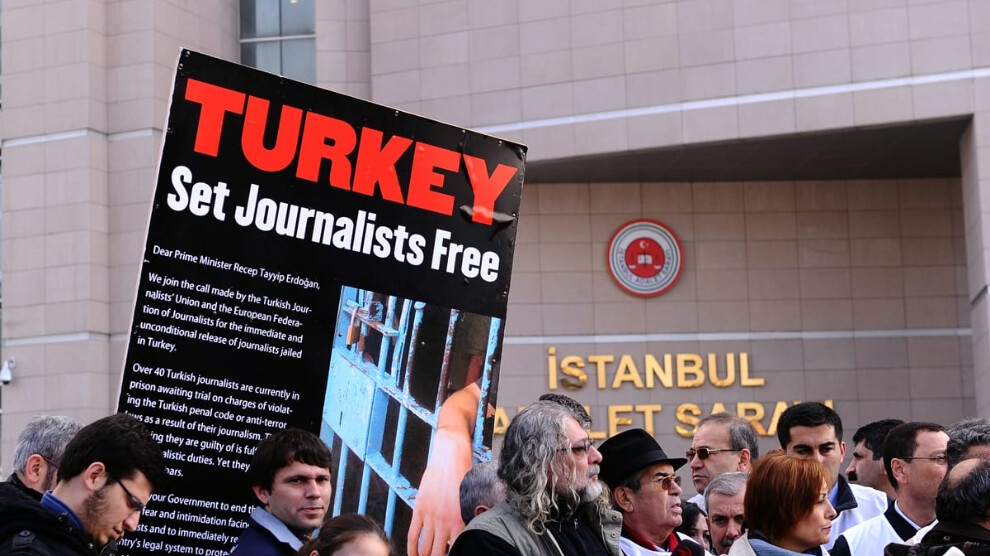 To mark the International Day for Human Rights on 10 December 2020, the IFJ, the largest organisation of professional journalists with 600,000 members in 150 countries, publishes a reference document: the White Paper on Global Journalism. In addition to studies on freedom of expression, working conditions, youth or gender equality, the IFJ reports in this 62-page document that 2658 journalists have been murdered since 1990, 42 of them in 2020, and 235 are currently in prison.
IFJ reported that 2658 journalists have been killed in the last thirty years, which equates to about two journalists or media workers killed every week. Over 50% of journalists were killed in the ten most dangerous top spots featuring countries which suffered from war, crime and corruption as well a catastrophic breakdown of law and order. Iraq (339 killed) came top followed by Mexico (175), Philippines (159), Pakistan (138), India (116), Russian Federation (110), Algeria (106), Syria (96), Somalia (93) and Afghanistan (93).
"These are not just statistics. They our friends and colleagues who have dedicated their lives to, and paid the ultimate price for, their work as journalists. We don't just remember them but we will pursue every case, pressing governments and law enforcement authorities to bring their murderers to justice," said Anthony Bellanger, IFJ General Secretary.
42 journalists killed in 2020
In 2020, the IFJ has recorded 42 killings of journalists (49 in 2019) and media staff so far in targeted attacks, bomb blasts and cross-fire incidents in 15 countries since the start of the year.
At least 235 journalists in jail worldwide
At least 235 journalists are currently in prisons in 34 countries around the world, in work- related cases. The IFJ's list does not include other journalists facing charges but who have been released on bail.
According to the study's findings, Europe is the region with the highest number of journalists in jail, with 91 media professionals in detention, the majority of whom are held in Turkey and Belarus. Africa follows on 62 with Egypt leading the region. Asia Pacific's list, dominated by China, comes in third place with 47. The Middle East and Arab World with its tally of 33 claims fourth place, with Saudi Arabia at the top. The Americas are a distant fifth with just cases in Cuba and Venezuela.
Countries with the highest numbers of journalists in prison include Turkey (67), Egypt (21), China (23), Eritrea (16), Saudi Arabia (14), Belarus (11), Yemen and Cambodia (9), Cameroon (6), Morocco and Myanmar (5).