Turkey appoints trustee to Ozgurlukcu Demokrasi newspaper UPDATE
Turkish police on Wednesday raided offices of Ozgurlukcu Demokrasi newspaper after the government appointed a trustee to the newspaper and a printing house.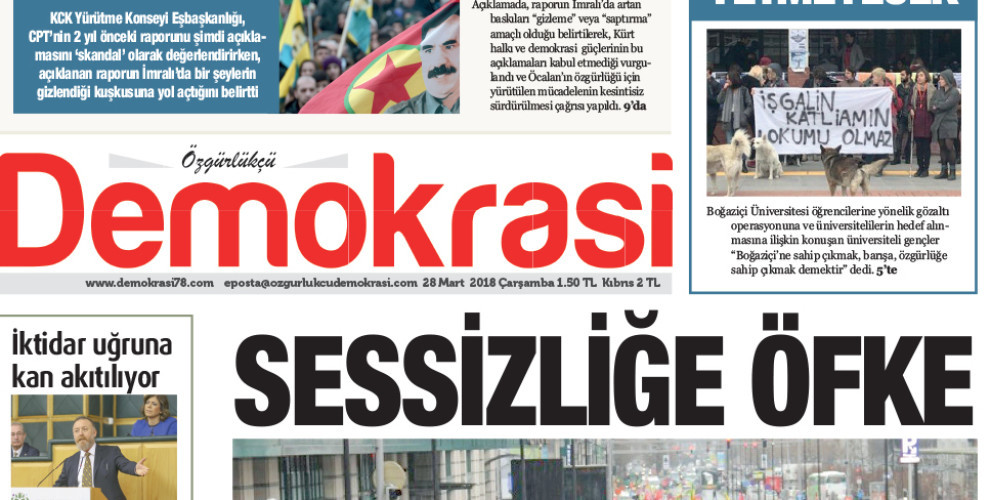 Turkish police raided Ozgurlukcu Demokrasi newspaper's offices and a printing house in Istanbul's Beyoglu district at 00h30. Government officials told newspaper's lawyers that Saving Deposit Insurance Fund (TMSF) appointed a trustee to both Ozgurlukcu Demokrasi and Gun Printing House.
Eight people including the owner of the newspaper Ihsan Yasar were detained. 
According to the information of the lawyers the identities of the other detainees are: Kasım Zengin (owner of Gun Printhouse) workers Erdoğan Zamur, Kemal Kurt, Musa Kaya, Cemal Tunç, Kemal Daşdöğen and İrfan Kara. 
Turkish government appointed trustees to dozens of media organizations in recent years.