Social networks campaign for journalist Aziz Oruç
A campaign (#AzizOruçGazetecidir")was launched on social networks for journalist Aziz Oruç, who was taken into custody by the Turkish regime.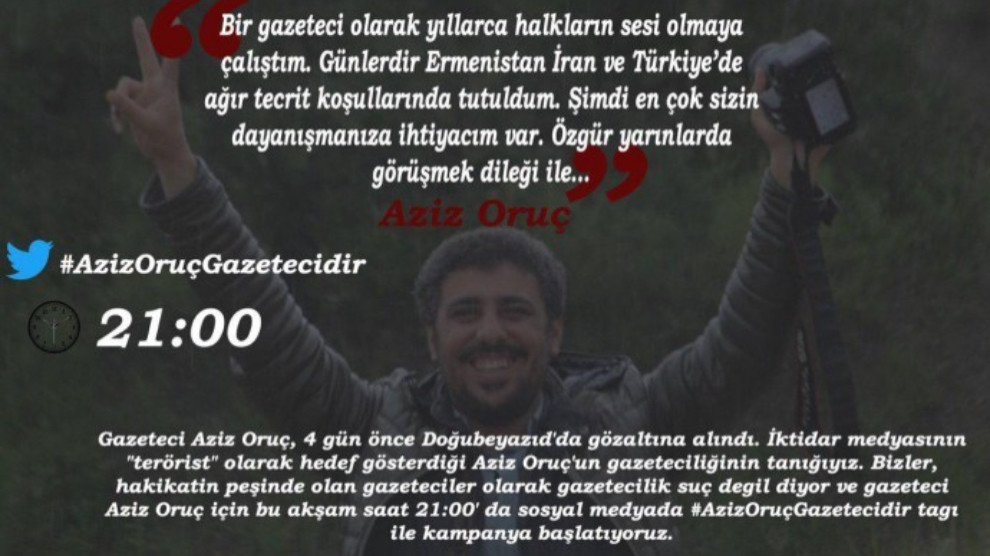 The campaign began at 9 pm (Turkey time) last night and was promoted by Oruç colleagues.
Aziz Oruç, a Kurdish journalist accused of being a "terrorist" by the Turkish Interior Ministry, was detained on 11 December in Doğubayazit district of Ağrı.
Government-controlled media also targeted journalist Oruç.