Reconnaissance flights over Kobanê countryside
Turkish reconnaissance drones are circling in the south of Kobanê Canton. The flights are concentrated on the village of Sirrîn and the Qereqozaq bridge.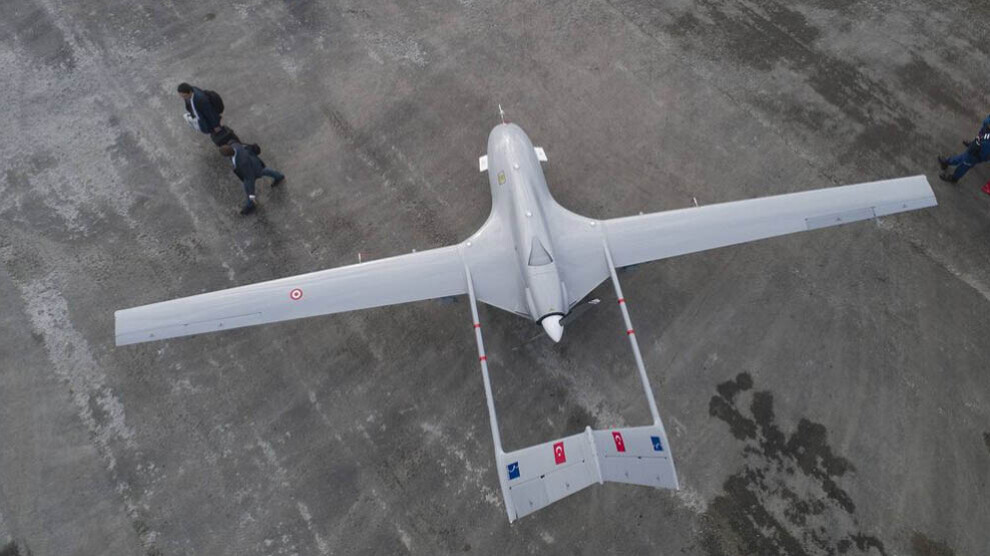 Turkish reconnaissance aircraft are again circling over the canton of Kobanê in Rojava. The flights, which are concentrated on the village of Sirrîn and the Qereqozaq Bridge, a good 35 kilometers to the south, have been observed since Sunday morning. In the days before, the western part of the canton had been intensively flown over by drones.
The Qereqozaq Bridge is located northwest of Sirrîn and occupies a key strategic position. The overpass spans the Euphrates River and connects regions east and west of the river. As a section of the M4 international highway that runs through northern Syria like a lifeline, the bridge occupies a key strategic position in Turkey's occupation plans.
Since the beginning of the year, the Turkish army has been conducting control flights over Kobanê on an almost daily basis. Drones are used for this purpose, and it is not uncommon for them to conduct strikes. At the end of August, a civilian vehicle was attacked by such a drone in the village of Qere Mezra, southeast of Kobanê. This drone warfare has become the specialty of the Turkish army. Turkey repeatedly carries out drone attacks also in other regions of the autonomous areas of northern and eastern Syria, which often end fatally.