Prison sentence for article about German Erdoğan cartoons
Due to an article about German Erdogan cartoons from 2015, Evrensel editor Cem Şimşek has been sentenced to almost one year in prison in Istanbul for presidential insult.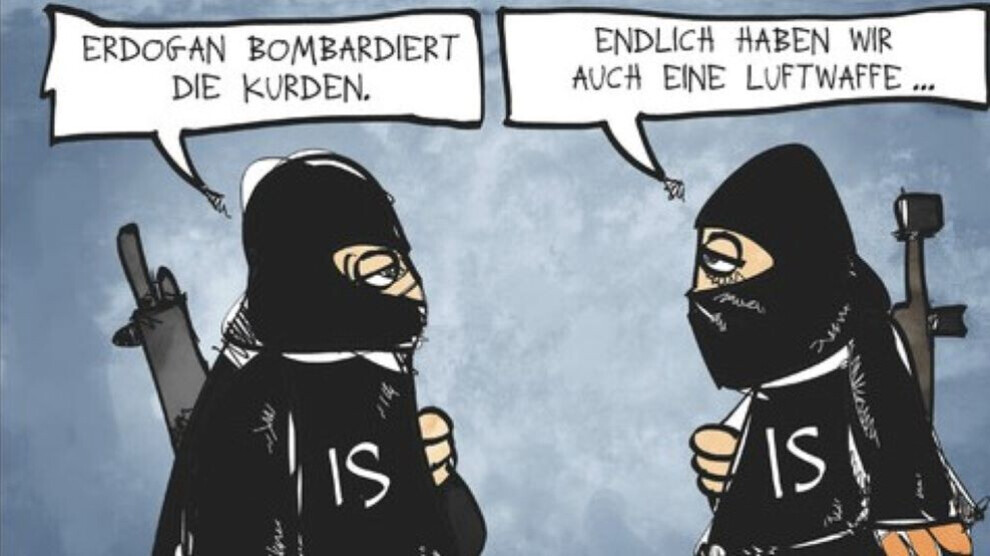 The editor of the Evrensel newspaper, Cem Şimşek, has been sentenced in Istanbul to eleven months and twenty days in prison for insulting the president. The background to the charge was the article published in August 2015 entitled "The German cartoonists' evil portrayal of Erdoğan."
The offended president was represented in court by his lawyer Furkan Berk Biberoğlu. Şimşek's defense lawyer Devrim Avcı demanded acquittal, arguing that her client had shared cartoons from Germany that had already been published as part of freedom of the press, which did not constitute a criminal offense. The court took a different view and sentenced the journalist to almost a year in prison. However, the execution of the sentence was suspended.
Cem Şimşek said after the verdict was announced that it was censorship. "The fact that cartoons criticizing the AKP's ISIS policy are made a criminal offense also shows today what is actually being covered up here," the Evrensel editor said.