Morning Star in solidarity with Kurdish journalist Kibriye Evren
The British newspaper Morning Star has launched a solidarity campaign for journalist Kibriye Evren, imprisoned in Turkey.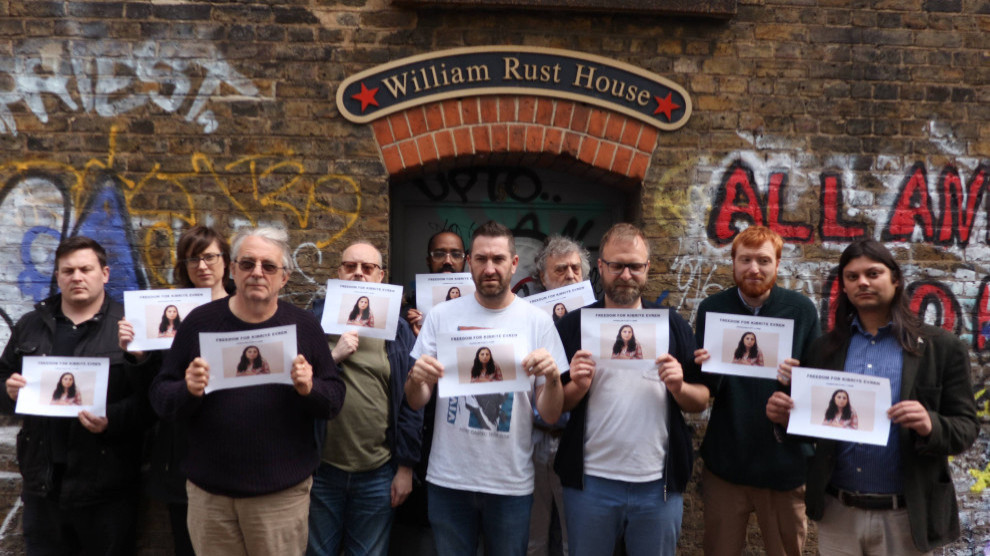 The editorial board of Morning Star has launched a campaign for the freedom of Kibriye Evren, a jailed Kurdish journalist on hunger strike for 144 days.
The statement by the editors reads as follows:
"NUJ Morning Star Chapel has consistently stood in solidarity with our brothers and sisters in Turkey, the largest jailer of journalists in the world.
We are proud to have helped found the Journalists for Democracy in Turkey and Kurdistan initiative aimed at strengthening and deepening our solidarity the struggle for press freedom.
Today we are urging support for the Freedom for Kibriye Evren campaign.
We note with grave concern the case of Jin News journalist Kibriye Evren and condemn the Turkish state for the politically motivated decision to keep her in jail today, despite health concerns related to her hunger strike over the continued isolation of Abdullah Ocalan.
The situation is critical - the delay of her trial until July 18 would mean she has been on hunger strike for 214 days. It is highly likely that she may die in that time.
She faces 20 years in prison on trumped-up charges of terrorism with her journalism being used as evidence against her.
We cannot remain silent in the face of the brutal and oppressive Erdogan regime, which is silencing critical voices and shutting down democracy in Turkey.
Journalism is not a crime and the continued detention of Ms Evren is yet another stain on Turkey's democracy.
The British government's silence makes them complicit and we demand urgent action.
We call on the National Union of Journalists to launch an immediate and urgent high-profile campaign demanding the release of Ms Evren and the hunger striking journalists from the Mesopotamia News Agency.
The union must be at the forefront of the fight for press freedom and democracy in Turkey and we call on them to make an immediate statement in support of Ms Evren.
We call on them to take part in a delegation to observe the trial of Ms Evren in July and to press the government to take action as outlined below.
Furthermore we call on the government to cease the normalisation of relations with Turkey, including the sale of weapons to the Erdogan regime while journalists and democratic forces rot in Turkey's dungeons.
We call on the government to intervene and demand that Turkey immediately release Kibriye Evren and all those held for journalism in Turkish prisons.
The Morning Star stands in solidarity with Kibriye Evren and all journalists and democratic forces in Erdogan's prisons. We say: "Freedom for Kibriye Evren. Freedom for the Hunger Strikers. Journalism Is Not A Crime."