Loic Bureau: My son is a journalist and journalism is no crime
Father of French journalist Loup Bureau, Loic Bureau, spoke to ANF about the imprisonment of his son by the Turkish state for an interview he had made with the YPG in Syria in 2013.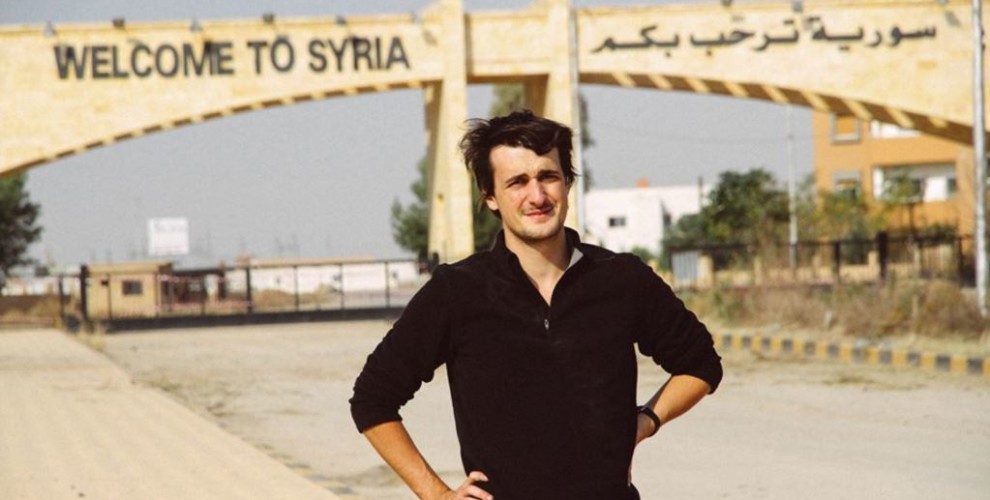 Bureau stated that his son has been arrested by the Turkish state for an interview aired on French television, and said, "My son is no terrorist. He is a journalist. You cannot classify journalism as terrorism. They need to back off immediately from that erroneous step".
ARRESTED FOR AN INTERVIEW FROM 2013
On July 26, when 27 years old French journalist Loup Bureau crossed the border into Turkey over Khabour, he was detained and later arrested by Turkish officials based on accusations of "aiding and abetting a terrorist organisation".
Father of Loup Bureau, Loic Bureau, spoke to ANF and stated that his son was arrested because of an interview of him that was published in France in 2013.
Bureau underlined that the Turkish state was not mentioned at all in his son's interview which revolved around the fight of the YPG against ISIS, portraying the Syrian conflict impartially. Loic's father said, it is in France very hard to comprehend how a journalist could be arrested for his interview.
MACRON ACTS FOR HIS RELEASE
Loic Bureau stated that his son is held in Şırnak T Type prison, in solitary confinement without access to books or newspapers, but was visited by a French consulate official on 11 August, after the permission which the French Consulate had asked for for seven days ago was granted.
Bureau disclosed that international efforts the release of his son continue, and that talks between the foreign ministries of France and Turkey in this regard are underway.
On the other hand, French President Emmanuel Macron who made an official statement on the issue on 11 August evening will talk to Turkish President Recep Tayyip Erdoğan for the release of the French journalist.
JOURNALISM IS NO CRIME
Loup's father stressed that his 27 years old son is an independent journalist who began his work as a war correspondent at the age of 18, reporting on people's uprisings, wars and conflicts in Egypt, Ukraine and many other countries since. He complained that the Turkish state burdens his son with heavy and untenable accusations, repeating, "My son is a journalist. Not a terrorist."
Bureau made the following call to the Turkish state: "Journalism is no crime. Journalism is no terrorism. Journalists have the duty to inform the public, and that's what my son did. It is unacceptable that journalists get arrested because of their news or interviews. This distorts only the understanding of journalism. That mistake must be corrected instantly and my son be released."
Bureau mentioned also the increasing number of jailed foreign journalists in Turkey, adding that this situation draws the reaction of the French public opinion.