Lêgerîn, new magazine to spread Ocalan's ideas
Lêgerîn is a new magazine which promotes the dissemination of the ideology on which the Rojava Revolution is based, i.e. Abdullah Ocalan's Democratic Confederalism.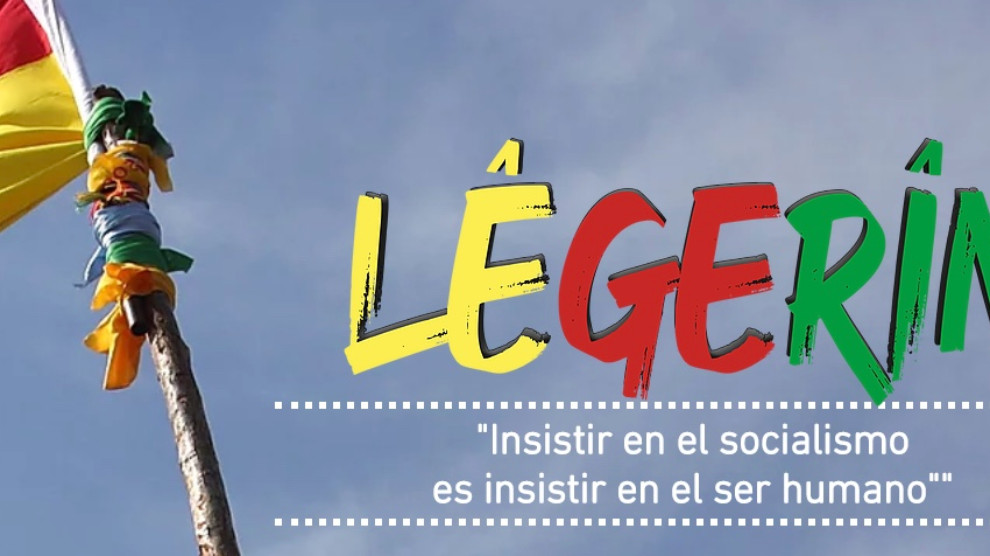 A new media is born. Its name is Lêgerîn and, as those issuing it explain, it is a "media for dissemination and sharing of supporting material. Dissemination of the ideology on which the revolution in Rojava is based, in the ideas of Rêber Apo [President Abdullah Ocalan], the Democratic Confederalism."

The magazine is dedicated to Lêgerîn, Alina Sanchez, a doctor from Argentina who dedicated herself to seeking and fighting for the freedom of all peoples.
Lêgerîn had joined the Kurdish revolutionary movement in 2012 and was present in the magnificent mountains of Kurdistan and in Rojava. With the revolutionary spirit of the PKK Martyr Lêgerîn dedicated herself to the fight for a free life, not only in Kurdistan, but also in Latin America and the rest of the world. The publishers of Lêgerîn said: "It is an example to be followed by all those who suffer under the yoke of modern colonialism and the oppressions of the capitalist system throughout Latin America and who really want to participate in a revolutionary struggle."
As to the aim of the magazine, the editorial explains "it is to disseminate the material directly to collectives and youth movements and to walk side by side to advance in the anti-capitalist and revolutionary struggle. As well as, to disseminate actions and materials from other organized movements around the world. Like millions of people around the globe, we are seeking freedom and fighting for it. We hope to contribute with our materials, so that we have the right mechanisms and methods to be victorious in this struggle."
Lêgerîn can be read (in Spanish) here.