Kurdish journalist Nedim Türfent released from prison after more than six years
Nedim Türfent has been released after more than six years in prison in Turkey. The Kurdish journalist explained in front of the prison that release does not mean freedom and spoke about his arrested colleagues.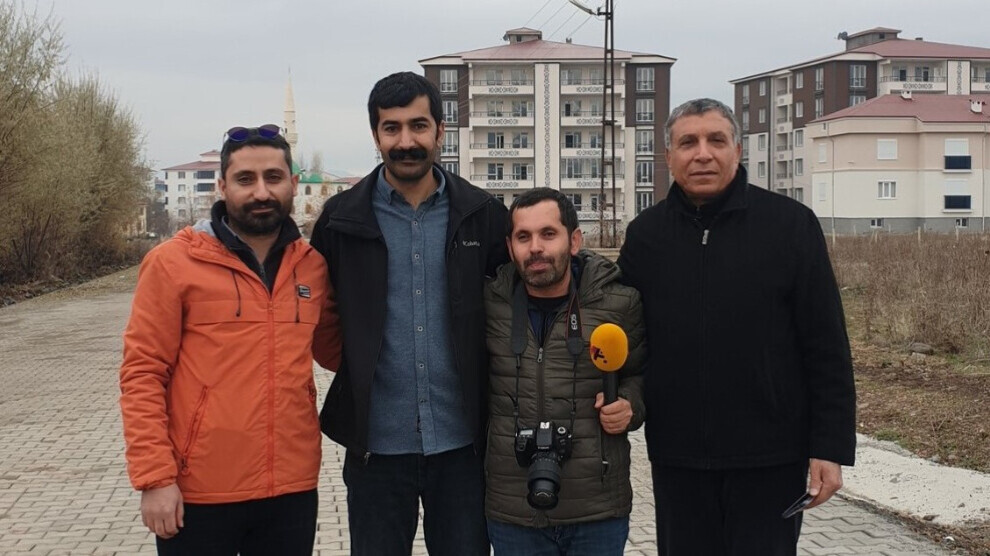 Kurdish journalist Nedim Türfent has been released from prison after six and a half years. In front of the prison in Karakoçan, in the Elazığ province, he was welcomed by relatives and colleagues and made a short statement. "I don't see getting out of prison as freedom," Türfent said. "Freedom is something else." Being outside closed walls doesn't mean freedom."
Referring to the numerous ill prisoners in Turkey who have been imprisoned for decades, Türfent said: "I was arrested because my reporting disturbed the government. Years have passed since then, but the government's view of journalists has not changed. Recently, nine colleagues have been arrested in Ankara. That shows from which angle the government is looking at the media. However, I don't see it as just a government issue. The organizations that stand up for human rights in Turkey also have a problem. When a journalist is arrested in the West, the reaction is like the end of the world. But if it's a Kurdish journalist, no one bats an eyelid. I criticize that."
Since June, 26 employees of Kurdish media have been arrested in Turkey.
PEN International and MLSA welcome Nedim Türfent's release
PEN International and the Media and Law Studies Association (MLSA) have welcomed the release of Nedim Türfent. The journalist was arrested on 12 May 2016 and subsequently sentenced to eight years and nine months in prison on fabricated terrorism charges. Türfent has spent over 2,400 days behind bars and was made an honorary member of PEN England and PEN Melbourne while in prison.
Ma Thida, Chair of PEN International's Writers in Prison Committee said: "The PEN Community welcomes the long-awaited release of Nedim Türfent, although he should have never spent a single day in prison. His ordeal is a painful reminder of the difficult situation for freedom of expression in Türkiye and the hefty price writers and journalists are paying merely for speaking out. Today, as we celebrate Türfent's freedom, we also remember all those still held in Türkiye for peacefully expressing their views. We once again urge the authorities to release them immediately and unconditionally.'
Barış Altıntaş, Co-Chair of the Media and Law Studies Association (MLSA) said: "Exposing an unlawful treatment of civilians should have been awarded a journalism prize, it turned into a seven-year ordeal instead. However, we are proud that Nedim Türfent continued to write and create, showing that his imprisonment, which intended to silence him, did not achieve that end. We know we will continue to see this inspiring courage and we wholeheartedly welcome Nedim back to freedom."