Journalists' Union to rally on May Day
For the first time, journalists in Amed will rally behind their own banner on Workers' Day.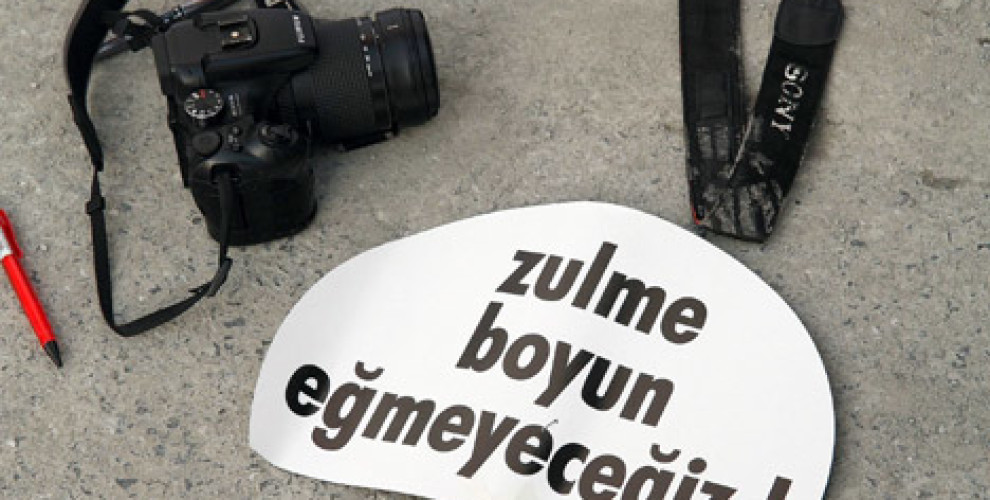 Around 4 thousand journalists will be joining the May Day demonstrations to be held in the different cities with their claims and slogans.
Workers' Day is a day of unity, struggle and solidarity and media workers will be walking behind their Union banner, claiming for higher wages, decent working conditions and the release of their colleagues in jail.
In Istanbul, Maltese is the address for the rally planned for this year's May Day. Turkey Journalists Union has been calling its member to be at Mecidiyeköy at 10am. From there buses have been organised to take the demonstrators to the agreed meeting point. In Ankara journalists will meet at the Hippodrome and in İzmir at the Alsancak İGC.
The union will be joining the May Day rally in Amed for the first time. Diyarbakir Journalists Union's Representative, Mahmut Oral, that opened an office in the city last year and increased its activities in the region, said: "We will join the May 1 rally in Diyarbakir this year as an organization of journalists. In previous years we were going to rallies to cover the news and write about our workers". This year, the Union representative confirmed that journalists will have a banner behind which they can march together.
Journalists have been asked to reach the Ayhan stop at 12pm. Inevitably the journalists will be working on May Day and they will be promoting a single message in two languages, Turkish and Kurdish:  #GazetecilikSuçDeğildir ve #RojnamevanîNeSûce, or in English, #JournalismIsNoCrime