Journalists on trial: We will stand up for truth and our dignity
The court ruled to release all imprisoned journalists except for Hamdullah Bayram.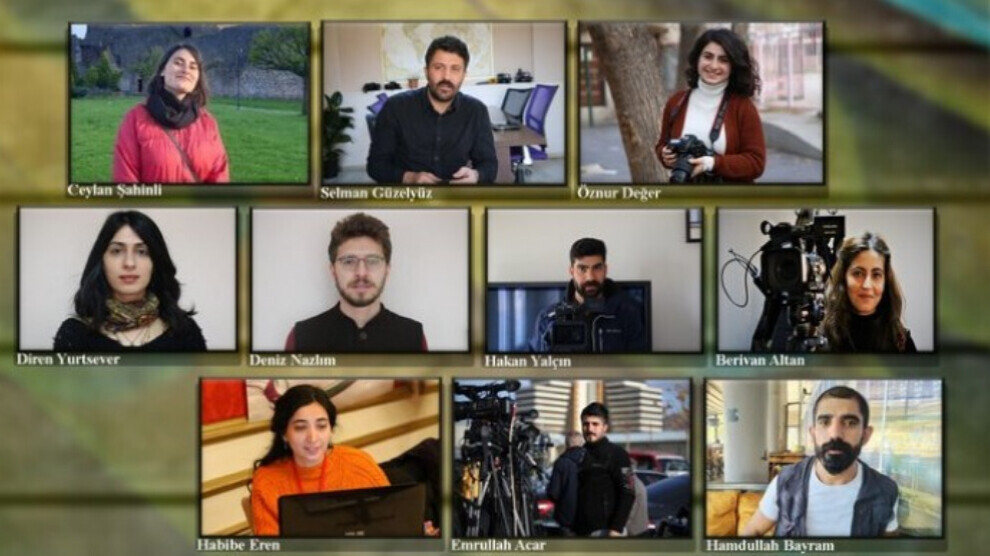 The first hearing of the trial against free media journalists ended with the release of all reporters except Hamdullah Bayram.
The high court ruled that a journalist's place of employment cannot be a sole ground for arrest over the suspicion of "membership in a terrorist organization."
Lawyer Resul Temur requested all imprisoned journalists to be released.
The court decided to separate Hamdullah Bayram's file and have his file merged with the case file in Urfa; remove the judicial control measures imposed upon Zemo Ağgöz and Mehmet Günhan; to issue a writ to investigate if there is any investigation about Mesopotamia News Agency and JinNews; to hear Ferhat Çelik and Sadiye Eser as witnesses.
The trial is adjourned until 5 July 2023.
Those indicted journalists are: Mezopotamya News Agency editor Diren Yurtsever; Mezopotamya reporters Berivan Altan, Ceylan Şahinli, Deniz Nazlım, Emrullah Acar, Hakan Yalçın, Salman Güzelyüz, and Zemo Ağgöz Yiğitsoy, freelance journalist Öznur Değer; pro-Kurdish news website JİNNEWS reporter Ümmü Habibe Eren; and former Mezopotamya reporting intern Mehmet Günhan.
Journalist Hamdullah Bayram, who was arrested on 20 March 2023 as part of the same investigation, remains in prison.