HPG reports guerilla actions from Dersim to Heftanin
Turkish troops have been targeted by guerrillas in several regions of Northern and Southern Kurdistan. According to HPG, at least seven soldiers were killed. Three guerrillas died in the resistance in Heftanin.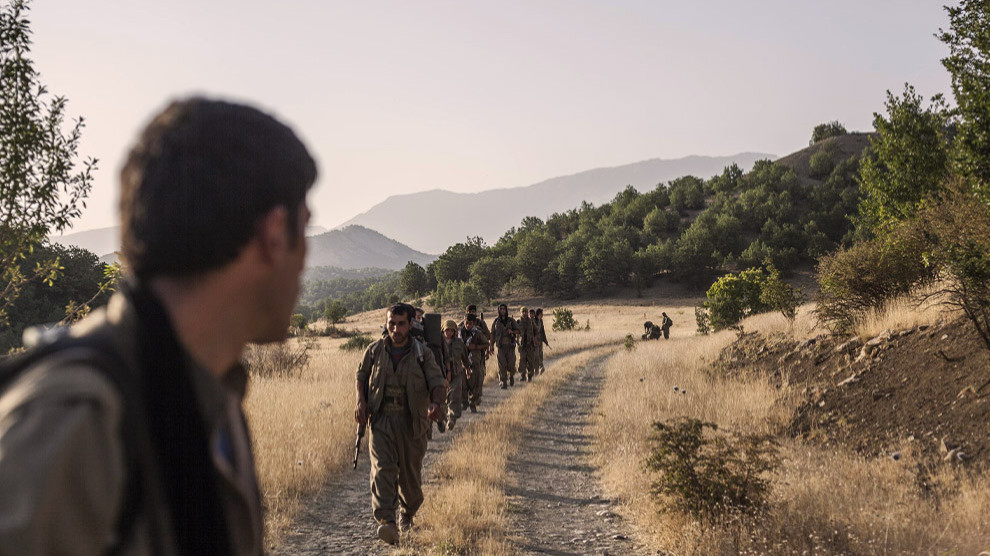 The Press Office of the People's Defense Forces (HPG) released a statement announcing the details of latest guerrilla actions and Turkish military attacks and clashes in Kurdistan territory.
According to the statement, at least seven soldiers of the Turkish army have been killed in actions of guerrillas in the past two days. At least three other soldiers have been injured. During the same period, three HPG fighters have lost their lives.
HEFTANIN
The Battle of Heftanin offensive in the guerrilla area of the same name in Southern Kurdistan continues unabated. Yesterday two soldiers were shot dead in sniper actions on Hill Qesroke in Partizan area and Hill Kato Sule in Bektorya area.
The statement said that three guerrillas were martyred in Pirbula area of Heftanin.
Sorxwîn Amed died on August 8 during the violent clashes that broke out in the gorge on Saturday night. "In the course of the fighting, contact with her was broken off. We know that she fought selflessly against the enemy until the last bullet before joining the caravan of the martyrs," HPG said.
HPG stated that guerrillas Ferman and Mazlum fell during Turkish air strikes on Pirbula area on 9 August evening and their full identities will be announced at a later date.
HAKKARİ
According to the statement, YJA Star guerrillas targeted a covert military unit in the vicinity of the Zine outpost in Gever (Yüksekova) district of Hakkari on 11 August, today. All three soldiers of the unit were killed.
DERSİM
In Hozat district of Dersim, guerrillas on 10 August targeted the counter-guerrillas involved in the construction of a military outpost in the village of Çakmaklı. Guerrillas hit and damaged the vehicle of counter-guerrillas while the number of those killed or injured couldn't be determined.
AĞRI
Another covert unit of the Turkish army was targeted by guerrillas on 9 August in Doğubayazıt district of Ağrı province. During the action near the village Mişkê, guerrillas hit the target from two sides. Effective strikes left two soldiers dead and three others wounded. Late in the evening, the casualties were evacuated from the combat zone by Sikorsky helicopters.
ŞIRNAK
HPG stated that the Turkish army launched an operation in the region of Çirav around Mount Gabar in the countryside of Şırnak province. The operation was started on 2 August and was discontinued the next day.
AVASHIN
HPG also reported continued airstrikes by the Turkish army against guerrilla-held Medya Defense Zones in Southern Kurdistan. Accordingly, Turkish jets bombed the Mervanos area in Avashin region on 9 and 10 August. The bombardment did not result in any losses to the guerrillas.