Halabja journalists call for the release Bradosti
Journalists and activists from Halabja demand the release of Zuber Bradosti.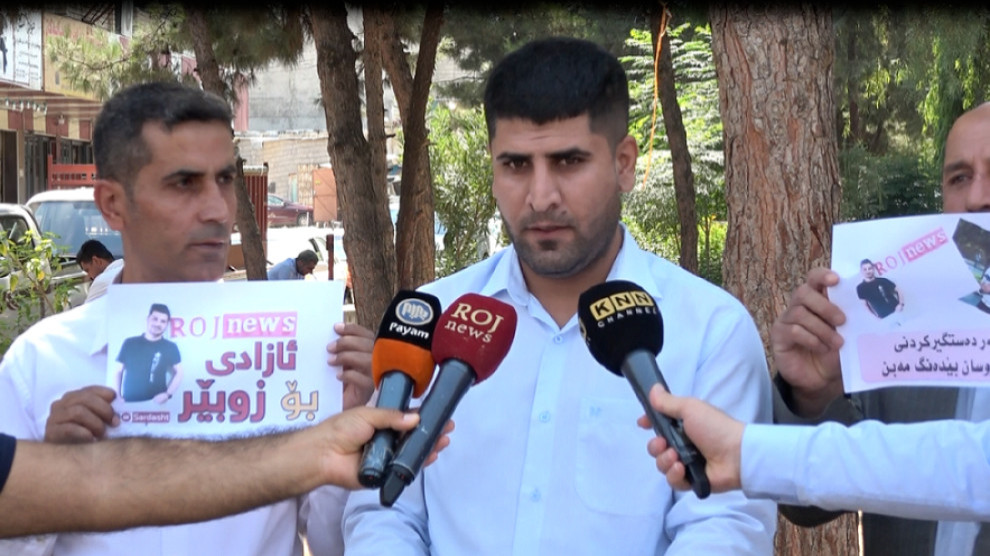 Journalists and activists gathered in Halabja to protest the arrest of RojNews reporter Zuber Bradosti by KDP Asayish 12 days ago. The protest called for the release of Bradosti at once.
"OUR RIGHTS ARE VIOLATED, OUR FREEDOMS RESTRICTED"
The statement, read by journalist Cihad Hewrami, is as follows:
"Freedom of thought is an important value everywhere, but in the Kurdistan Region, the rights of journalists are violated and their freedoms restricted. There is an increase in violations against journalists and reporters. Zuber Bradosti has been under arrest for 12 days. Bradosti's arrest violates journalists' rights and human rights. We demand his immediate release.
CALLING ON THE PARLIAMENT AND THE JUDICIARY
The judiciary must be independent and end the violations against journalists. We do not want the rights of journalists to be violated under various excuses in the Kurdistan Region. International reports cite issues journalists in the Kurdistan region face one by one. The Kurdistan Regional Parliament's Human Rights Commission and the judiciary must speak up against the violations."