From witnesses to defendants of the incident they exposed
The hearing of the case opened against the 5 people who were beaten and detained by the police and later released on charges of "resisting an officer" was held in Van.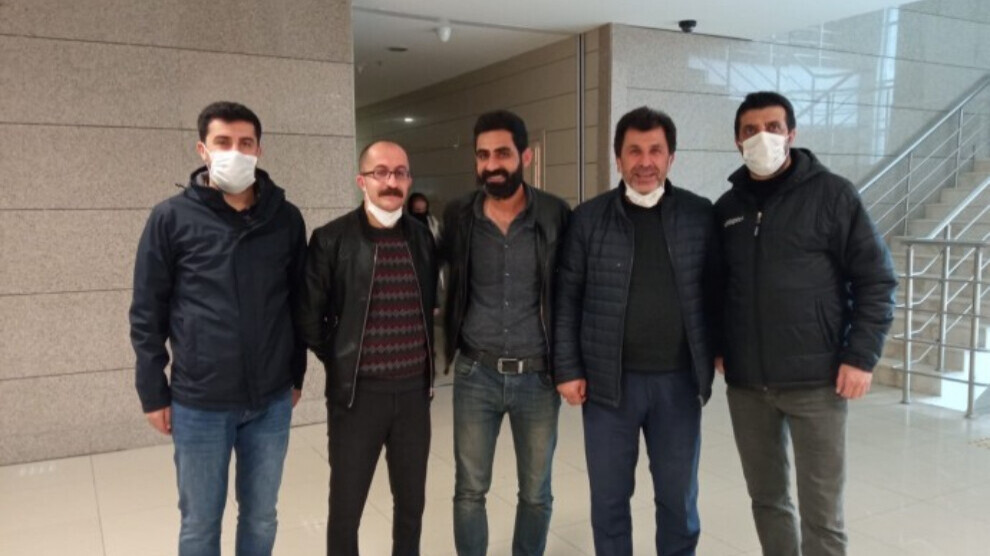 During the hunger strike launched to protest isolation in Imrali isolation in Van on 6 May 2019, 5 people, including journalists, were beaten and detained.
Following the statement made on Sanat street, journalists Oktay Candemir, Önder Soğukbulak, Serdar Çevik, Ömer Ertaş and Mahmut Dindar, who followed the news, were released after their statements were taken. While the request of 5 persons who filed a criminal complaint against the police after the incident resulted in non-prosecution by the court, a lawsuit was filed against the journalists with the allegations of "violating the law on meetings and demonstrations" and "resisting an officer".
The first hearing of the case was held at the Van 5th Criminal Court of First Instance. 5 people who were sued and lawyer Erhan Çiftçiler attended the hearing. Speaking at the hearing, the defendants presented the hospital reports  to the court. The 5 people, who stated that they did not resist, demanded to be acquitted.
Lawyer Erhan Çiftçiler pointed out that the prosecutors did not prepare an indictment based on the evidence and asked to act according to the file. Çiftçiler requested that MOBESE (city surveillance cameras) footage taken by the police in Sanat Street be included in the file.
The court board postponed the next hearing to 31 December in order to deal with the missing issues.