Free Journalists Initiative: 192 journalists still in prison
The monthly report by the Free Journalists Initiative confirmed ongoing detention and attacks against free press.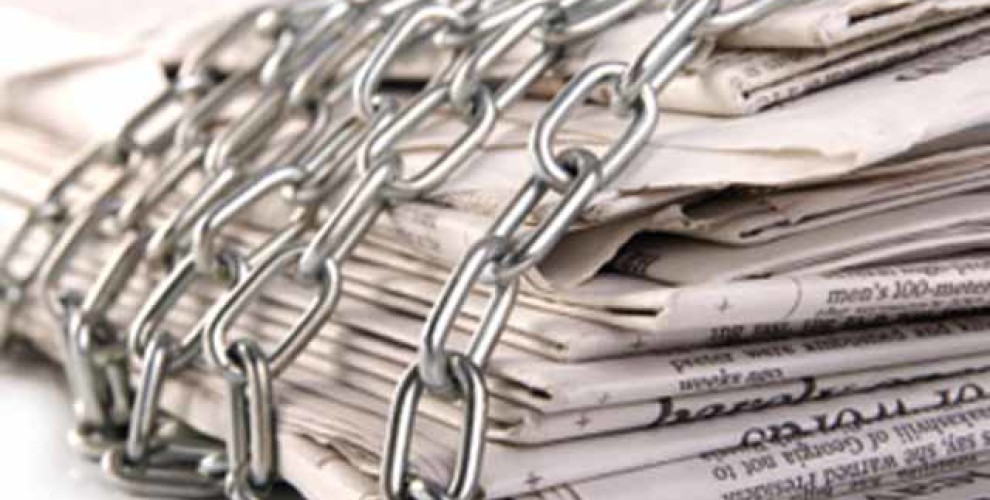 The Free Journalists Initiative (ÖGİ) has released its monthly report on the repression faced by journalists.
ÖGİ said that 192 journalists remain in custody in the month of June and demanded that they be released immediately.
The election campaign to the 24 June Parliamentary and Presidential elections takes up a big part of the June report.
ÖGİ stated: "The TRT [Turkish State Television] institution, which should be impartial in its approach to candidates and parties as it is financed by citizens' taxes, as well as Anadolu Agency, acted as government's media."
The report stated that "on 24 June, elections day, we have witnessed the manipulation operated by Anadolu Agency, the only media authorized to publish the election results."
ÖGİ pointed out that the pro-governmental media even reversed the attacks on the opposition.
"The media in important circles, which preferred to be the voice of the government during the election campaigns, even tackled the opposition. In Suruç, - said the report - the AKP Urfa candidate İbrahim Halil Yildiz and members of his family attacked members of the Şenyaşar family."
The reporting of the attack by the AKP members and supporters was distorted by media with some media proposing a completely false and reverted chain of events, ultimately blaming the victims, i.e. the Şenyaşar family, for the attack.
ÖGI said that the only way to avoid being a tool for this type of disinformation and perception operations is to "preserve free press and press principles whatever the circumstances".
June Report
The figures for June confirm that currently, 192 journalists are in prisons.
Two journalists were taken into custody.
Two journalists were remanded in custody.
33 journalists have been tried.
One journalist was given a money fine.
A lawsuit was filed against 7 journalists.
Three journalists were acquitted in the trial they were facing.
Police raided one media office for hours.
The Free Journalists Initiative called for "the immediate release of 192 journalists, 70 of whom are members of the Initiative."