First hearing against 5 journalists arrested for 'helicopter torture news' opens in Van
The first hearing of the case opened against 5 journalists, 4 of whom in prison, opened in Van. Only four journalists were allowed into the hall to follow the hearing.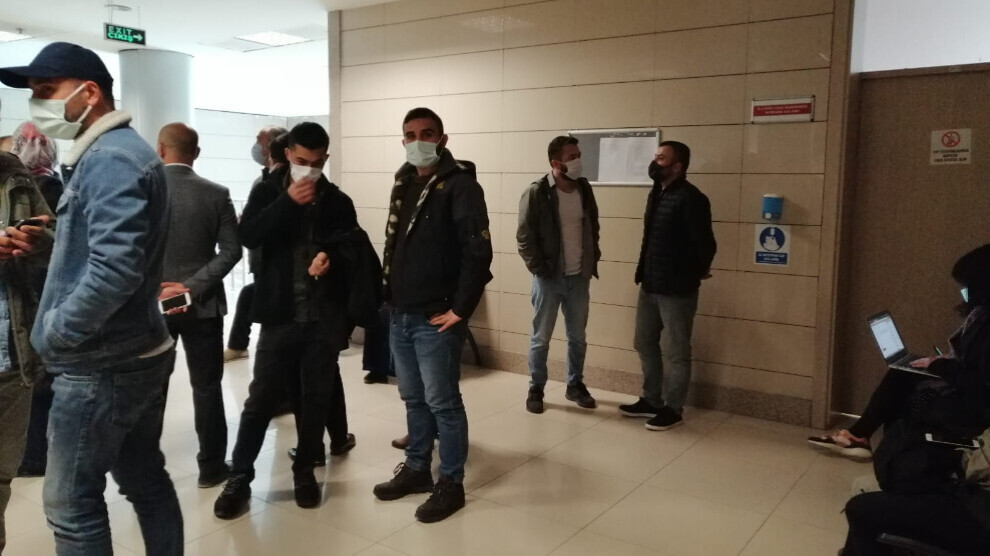 The first hearing of the trial against Mezopotamya Agency (MA) journalists Adnan Bilen, Cemil Uğur and Zeynep Durgut (who is not in prison) and Jinnews journalists Şehriban Abi and Nazan Sala, opened in Van. The journalists were arrested on 9 October 2020 after reporting that two civilians were detained in Çatak, tortured and thrown from a helicopter,
The journalists will attend the hearing held at the Van 5th High Criminal Court via Audio and Video Information System (SEGBIS) from Cizre. Lawyers are present at the hearing.
A delegation from Tigris Euphrates Journalists Association, Mezopotamya Women Journalists Platform, Turkey Union of Journalists, Media and Association of Legal Studies representatives, came to the city to join the hearing.
However, the court allowed only 4 journalists to follow the hearing, using the coronavirus epidemic measures as an excuse. Professional organization representatives and families were not allowed into the court. The phones of the journalists who were taken to the courtroom had to be switched off.