CPJ condemns Turkish attack that killed a Kurdish journalist
The Committee to Protect Journalists (CPJ) condemned the Turkish air strike on a civilian convoy that killed journalist Saad Ahmed and injured at least four other reporters.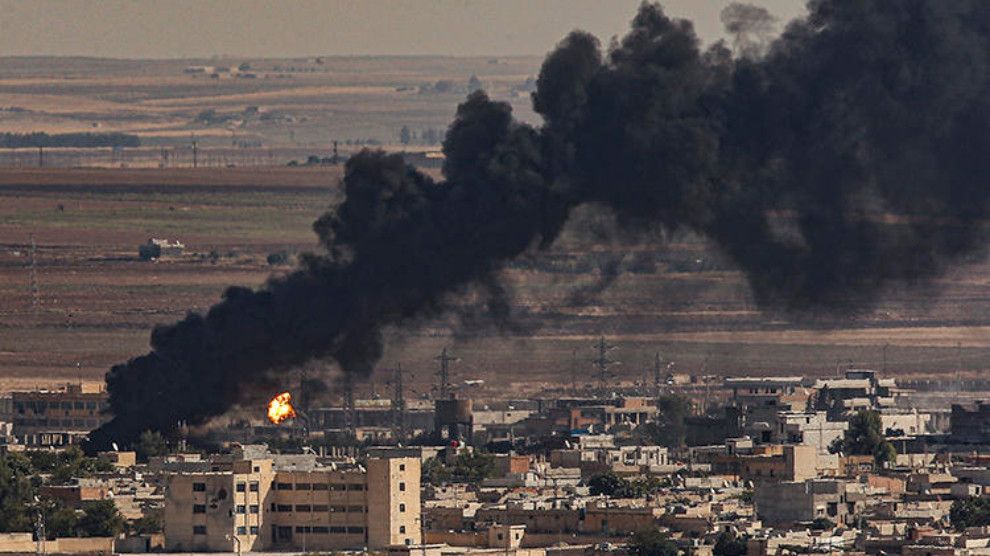 At about 4:15 pm on Sunday, a Turkish airstrike hit a civilian convoy traveling between the northern Syrian towns of Qamishli and Serekaniye (Ras al-Ain), killing Saad Ahmed, a Kurdish reporter for the local news agency Hawar News (ANHA). At least four other journalists from local news outlets were also injured in the attack.
"We are deeply concerned by the apparent targeting of a civilian convoy today in northern Syria. Turkish forces must respect international standards and ensure that journalists and other civilians are not targeted; such attacks are expressly prohibited by international law and may constitute war crimes," said Maria Salazar Ferro, Committee to Protect Journalists (CPJ) emergencies director, in New York.
CPJ said their Emergencies Response Team is closely monitoring the situation in Northern Syria and is in communication with many journalists covering the conflict.
ANHA Director Alan Roj and Editorial Director Delshad Judy, who spoke to CPJ via messaging app, told that Ahmed and his ANHA colleague Mohammad Ikinji were with a group of local and foreign journalists en route to cover a demonstration against Turkey's offensive when their caravan was struck.
Shrapnel from the blast hit Ahmed near the head and hit Ikinji in the feet; both were transferred to the local Tall Tamr Hospital, where Ahmed died of his injuries.
Ersin Çaksu, a reporter for the Fırat News Agency (ANF), Dilsoz Dildar, a reporter for the North Press Agency, and Emel Yunis, a reporter for the broadcaster Sterk TV, were also injured in the strike.
Masoud Hamd, a reporter working for French TV broadcaster France 2, who was in the convoy, told CPJ via messaging app that he believed no foreign journalists were injured in the attack. Heybar Othman, a reporter with U.S.-based Arabic satellite broadcaster Al Hurra, who covers the area and also spoke to CPJ via messaging app, agreed.