Belgium Flemish MPs discuss Eutelsat action against Kurdish press
A session was held in the Flemish Parliament of Belgium on Eutelsat's efforts on AKP's demand to shut down Kurdish televisions. The message from the session was that the pressure in question is unacceptable.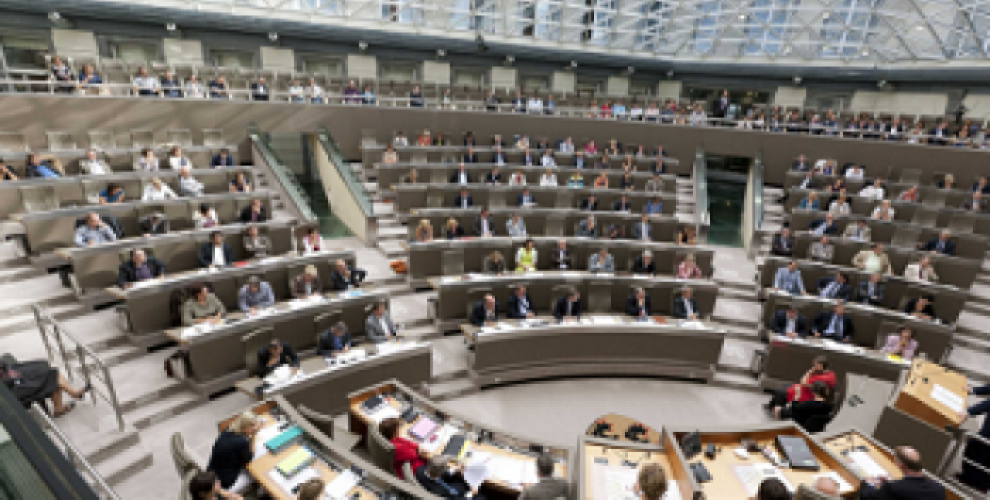 A special session was held in the Belgium Flemish Parliament to mark May 3 World Press Freedom Day. Among the session's agenda was the Kurdish televisions that Eutelsat is attempting to shut down by the Turkish state's demand.
"JOURNALISM ISN'T FREE IN TURKEY"
N-VA MP Marc Hendrickx spoke on the matter and said: "This sacred free journalism is not applicable in Turkey. Now Turkey's Radio and Television Supreme Council (RTÜK) and Eutelsat want to shut down Kurdish televisions broadcasting from Europe. The Turkish state's laws are cited as an excuse to trample the European contract and carry all these out."
The Flemish MP mentioned Newroz TV facing a similar situation some months ago and continued: "And now, 3 Flemish-Kurdish channels Ronahi TV, Stêrk TV and News Channel are being affected. My questions to Europe over Turkey's demands are very clear: Have they informed these 3 channels in light of these questions? What can you do?"
"WE WILL NOT JUST BE CONCERNED"
Media Minister Sven Gatz answered the questions and stated that they are aware of the situation.
The minister said they are looking into the matter and added that it wasn't only him who was handling this matter but an Italian council was also given the duty.
Minister Gatz said they will relay to the Turkish authorities that such a thing is unacceptable and continued:"I will not only state that we are concerned. I will also tell them that silencing the press through such methods is unacceptable. We will also follow up on the matter in the foreign relations and federal areas. We will not let this be pulled back further."
"TURKEY IS FAR FROM DEMOCRACY"
Open Vld Party MP Jean-Jacques De Gucht stated that 178 media institutions have been shut down in Turkey and 160 journalists have been imprisoned. De Gucht concluded with stating that Turkey is far from the point of democracy by European standards.