AEJ issued press cards for jailed journalist in Turkey
The Association of European Journalists (AEJ) issued press cards for jailed journalists in Turkey, ahead of the EU-Turkey summit in the Bulgarian city of Varna.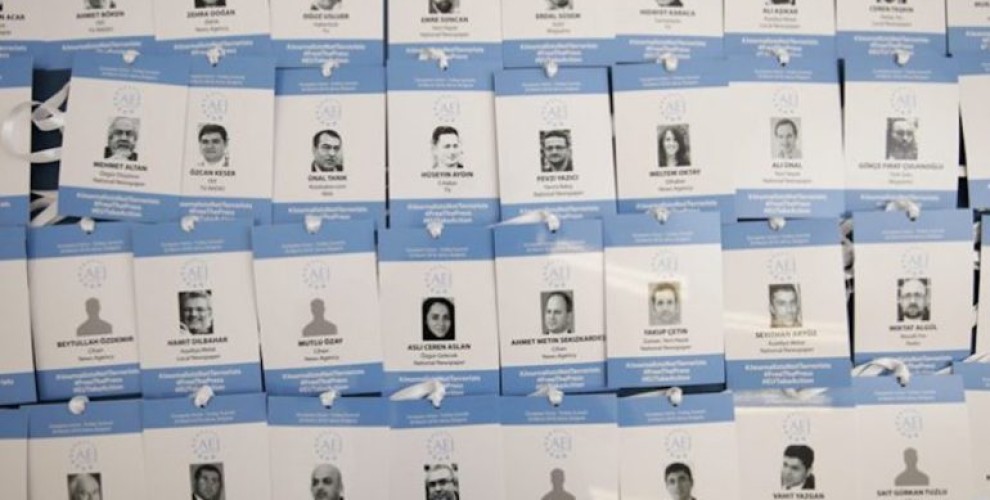 95 press accreditation cards were issued for the jailed journalists in Turkey and Bulgarian association called on journalists who are attending the summit to take a symbolic badge.
"We invite the Bulgarian and international journalists who will cover the meeting in Varna to take a symbolic badge with the name and picture of a Turkish colleague and to speak on their behalf," the association said.
The association urged Turkey to immediately release the journalists and called on the European Union to "put the fate of the detained journalists as a condition for any rapprochement with Ankara."
Turkey is the world's largest jailer of journalists and has received condemnation and warnings from a range of international bodies, including the EU human rights court and international press groups.