Özgür Gündem hearing postponed to 9 October
Lawyer and co-editor Eren Keskin defended that she is being tried as a lawyer and human rights defender for 30 years.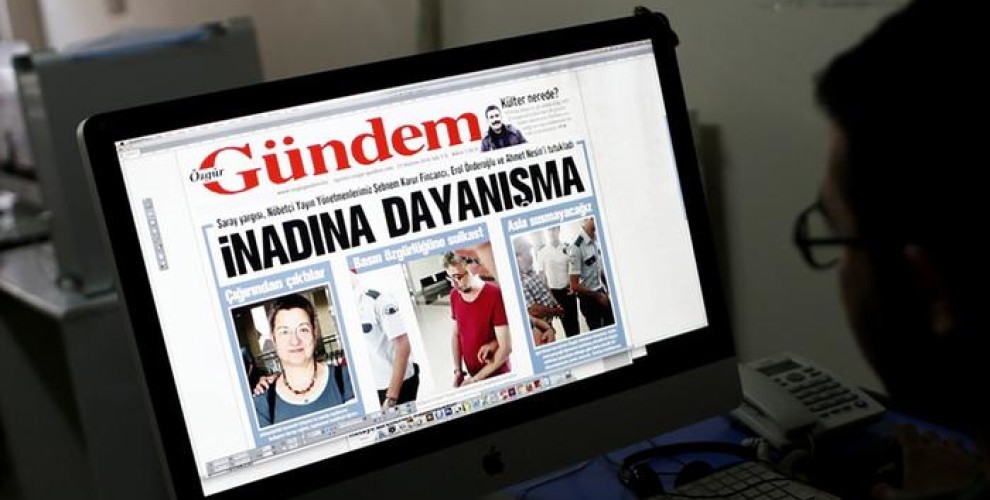 Eren Keskin and Hüseyin Aykol, co-editors of the Özgür Gündem newspaper, shut down by the AKP-issued Decree Law, appeared in Court today in Istanbul for a new hearing.
Keskin, her lawyers and a large crowd attended the hearing.
Keskin, herself a very well-known and established lawyer as well as a human rights defender, said: "I am the co-president of the Human Rights Association (IHD). I have been defending human rights as a lawyer for 30 years. Many have been slaughtered in this country, beginning with [Kurdish intellectual] Musa Anter and still the killers remain unknown. I am being tried as a terrorist, but in my life time I have not seen any weapons other than a police weapon. Human rights defenders are standing trial. The judiciary is not independent."
The court adjourned the hearing to the 9 October, in light of the request for the merging of this case with the Özgür Gündem main case at Istanbul 23rd High Criminal Court.