ÖGI: 145 journalists behind bars in Turkey
The journalists' initiative ÖGI has published a report on press freedom in Turkey for the month of September. There are currently 145 journalists in prison.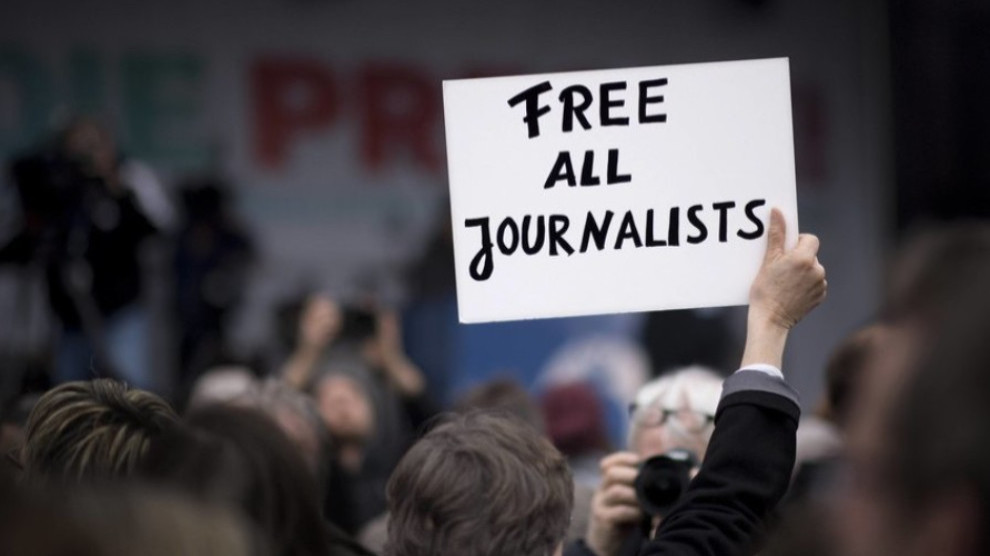 The Free Journalists Initiative (Özgür Gazeteciler İnisiyatifi, ÖGİ) has published a report for the month of September. Accordingly, one journalist was taken into custody, two journalists sued, 16 journalists tried, three journalists sentenced to 17 years and two months imprisonment, and a journalist arrested.
In addition, ÖGI's report states that in Kurdish provinces such as Amed, Mardin, Van, Urfa and Siirt, journalists have been regularly prevented from working in public places.
Currently there are 145 journalists in Turkish prisons, according to ÖGI.
In the first nine months of 2019, 52 journalists were taken into custody, 14 were imprisoned, 32 were investigated, 15 were sued, 330 stood trial, 46 were sentenced to 138 years imprisonment, 24 were released from custody and two were deported from Turkey.