8-year prison sentence for Kurdish journalist Türfent upheld
The Kurdish journalist has been behind bars since May 2016.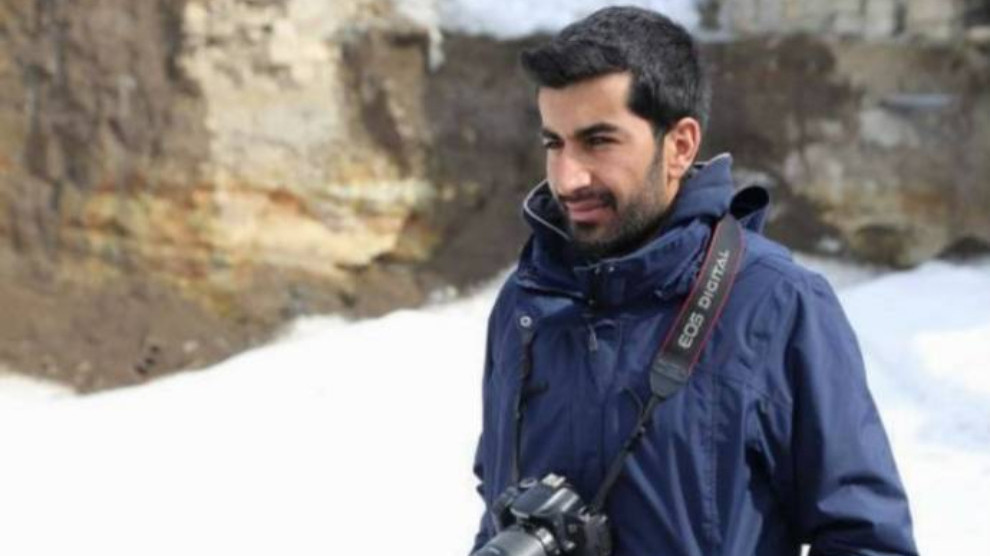 In May 2016, Nedim Türfent, a Kurdish journalist and correspondent for DIHA news agency that was later prohibited by emergency decree, was arrested in Van province. Türfent had previously reported on the abuse of power by state officials. Specifically, it was about a video recording from August 2015 from the northern Kurdistan province of Hakkari. The video showed a special unit of the Turkish security forces handcuffing several dozen construction site workers and forcing them to lie down on the ground with roars, racist insults, threats.
Towards the end of the video, the following sentence can be heard: "Now you will feel the power of the Turks! I know your faces now. Anyone who cheats on us has to expect the consequences. What did this state do to you? Now you will feel the power of the Turks."
After Nedim Türfent reported on the incident, he was repeatedly threatened, including by members of the JİTEM (Intelligence Service of the Turkish Gendarmerie) before he was finally arrested on the basis of fictitious investigations. The indictment against the journalist was first written after he had been in custody for 13 months. The attorney-in-charge found sufficient evidence in Türfent's journalistic activities and articles to require a prison sentence of over 22 years.
On 15 December 2017, Nedim Türfent was finally sentenced to seven years in prison for being a member of a terrorist group. Later, the term was then extended to eight years and nine months because of the "continuation of the findings".
On March 1, the journalist, jailed in the Van High Security Prison, joined the hunger strike against the isolation of Kurdish People's Leader Abdullah Öcalan together with 147 other political prisoners.
Penal Department no. 16 of the Supreme Court upheld the 8 year and 9 month prison sentence given to Türfent by Hakkari Heavy Penal Court on Wednesday.
After the approval of the sentence, Türfent has been transferred to the ward of convicted inmates.