YPG refutes HRW allegations on recruitment of child soldiers
YPG Spokesman strongly refuted HRW's claims that YPG has been recruiting children, stressing that YPG stands against child recruitment.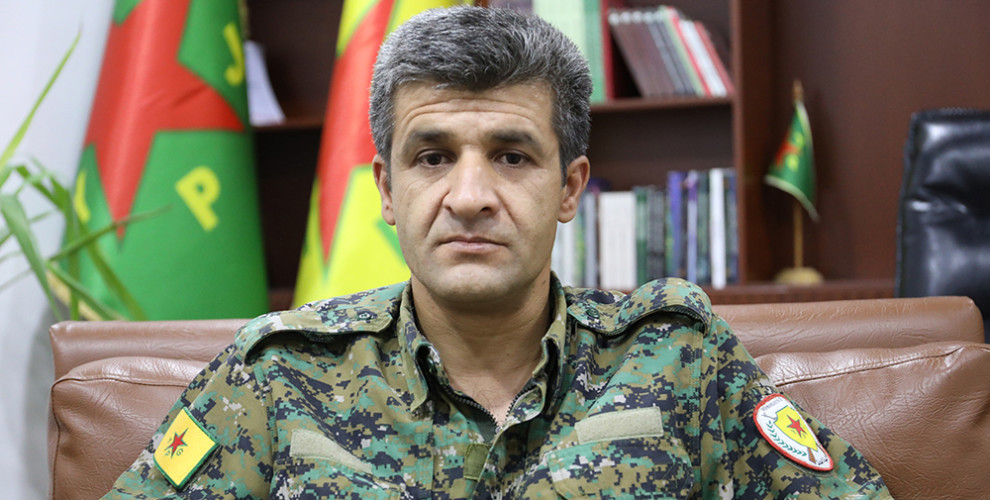 Human Rights Watch has claimed in a recent report that the "People's Defense Units (YPG) has been recruiting children for military training in territory it controls, including girls, and using some in hostilities despite pledges to stop the practice".
YPG Spokesman Nuri Mahmoud remarked that the HRW report was prepared basing on some refugees who had nothing to do with the YPG. Mahmoud stressed that HRW did not closely follow the developments in the region and tried to explain the circumstances surrounding the region through one singly party. He said the expressions in the report were a great delusion.
Mahmoud said there had been underage fighters during the first times of its establishment, adding; "This was being done by some commanders and fighters who were not acting according to our rules. We have always stood against this and returned such fighters to their families. We have documents proving this truth and can share them with the press when deemed necessary.
Mahmoud pointed out that the commanders that recruited children were determined, subjected to investigation and brought to account.
"Of course we have not been able to achieve a precise result but we are struggling to completely eliminate this mind from the YPG. We as YPG forces are acting in accordance with international rules of law."
Mahmoud said they have never seen international humanitarian agencies conducting works in the region, adding; "Such international establishments must monitor their works closely and certainly be objective. Again, this organization must fulfill its duties and responsibilities in Northern Syria territory which houses 40% of Syrian population."
Mahmoud underlined that the persons quoted in the report are not living in the region, adding; "Our doors are always open to everyone who want to monitor the truths closely."