Let's take to the streets with the spirit of Garê
The anniversary of the international conspiracy against Abdullah Öcalan will be protested around the world. KCDK-E co-chair Yüksel Koç and internationalist Delal Katalan called for participation in the marches to be held today.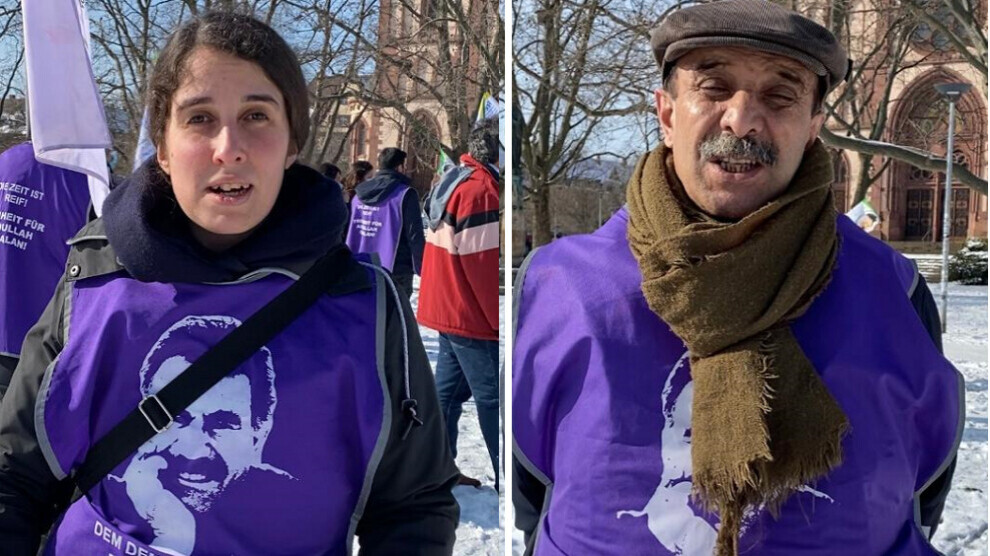 Protests will be held in many places around the world today to condemn the international conspiracy against Kurdish people's leader Abdullah Öcalan and demand his freedom.
The protests are carried out with the slogan "We have not forgotten the conspiracy, we will not let it to be forgotten" and are promoted by Kurdish Women's Movement (TJK-E) and KCDK-E.
KCDK-E co-chair Yüksel Koç and internationalist Long March organization committee member Delal Katalan gave information about the protests.
Reminding that Kurds are going through a historical period, Yüksel Koç said: "The forces behind the conspiracy aimed at strangling the struggle for freedom with the attack on Leader Apo 22 years ago. However, the struggle of Leader Apo [Abdullah Öcalan] has spoiled this conspiracy. This struggle is still going on. There will be marches to protest the conspiracy in many parts of the world today.
These marches are carried out with the slogan "We Do Not Forget the Conspiracy and We Won't let it to be forgotten". These actions will both protest the conspiracy and condemn the Turkish state's attack on Garê. At the same time, we will salute the guerrilla's resistance. That is why our call to all our people and friends is to join the protests with the spirit of resistance of Garê."
Yüksel Koç called in particular for participation in the march to be held in Freiburg today.
Let's our response be spectacular
Delal Katalan, a member of the internationalist long march organization committee, explained why people should join the actions to be held in many parts of the world: "There will be marches and demonstrations in many cities of South America, Asia and Europe. The purpose of these marches is to condemn the conspiracy and to ensure the freedom of the leader Apo. Internationalist friends and the Kurdish people should participate in these actions to give a spectacular response."
Delal Katalan added: "We are going through a critical and extraordinary process. This participation of ours will be a part of the guerrilla struggle resisting in Garê. That is why everyone should take part in these actions with their own identity and colour and show their reaction."