The sound of kaval leads to an inner journey
Kaval is the indispensable sound of the Shaho region in Rojhilat Kurdistan, especially Hewreman. The melody of the kaval, played by a guerrilla, led to an inner journey.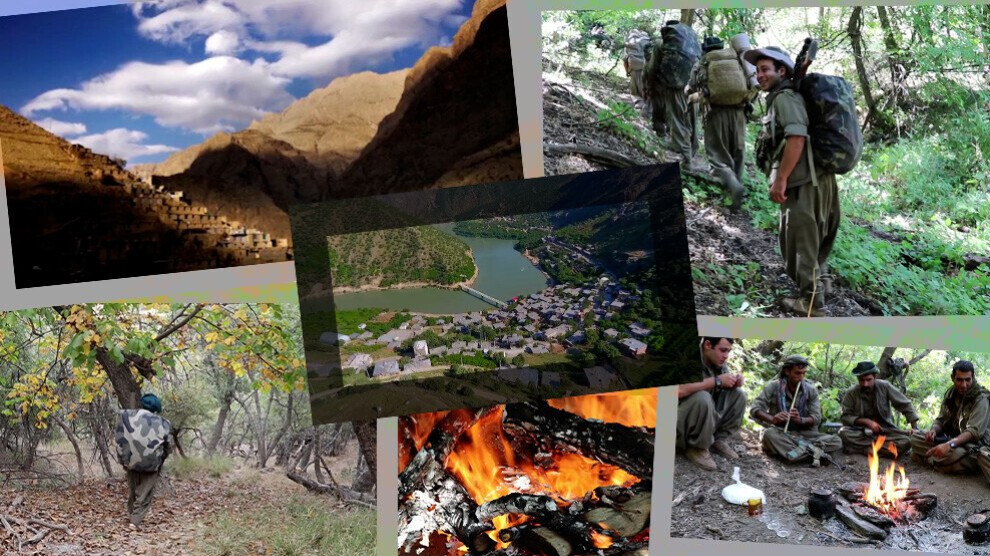 The sound of kaval rising from Hewreman keeps people away from all the stress they experience. You witness a shepherd and his sheep while he was grazing above the Shaho, which the people of Hewreman call "our land."
That powerful sound will attract you even when you are far away. You see that; You are with that shepherd and you are one with the same voice. There are also guerrillas, children of the mountains. We know that the guerrillas also love the heights, the peaks of the mountains. Especially if you have a kaval in your hand, the sound of that mountain and the kaval will take you away.
Kaval is the indispensable voice of the Shaho region, especially Hewreman in Rojhilat Kurdistan. The melody of the pipe, played from the heart of a guerrilla, led each of the guerrillas sitting around the fire on an inner journey. As the sound of the kaval deepened, the guerrillas joined in it. The tea they had just brewed is standing by the fire.
Guerrilla Demhat, who is waiting to pour tea to his comrades, does not get up so to avoid distracting his comrade Argeş who is concentrated while playing his kaval.
He is listening very carefully to the sound coming out of his comrade's kaval.
A group of guerrillas listening to the kaval around the fire. A nice sound to relax the minds. As you listen, one wants to climb to the peaks of those mountains and breathe its clean air.