Teachers in winter, seasonal workers in summer
With the closure of schools, many teachers who teach in private courses are forced to resign and become unemployed. There are those who go to collect tea and those who go to work in hotels to survive the summer.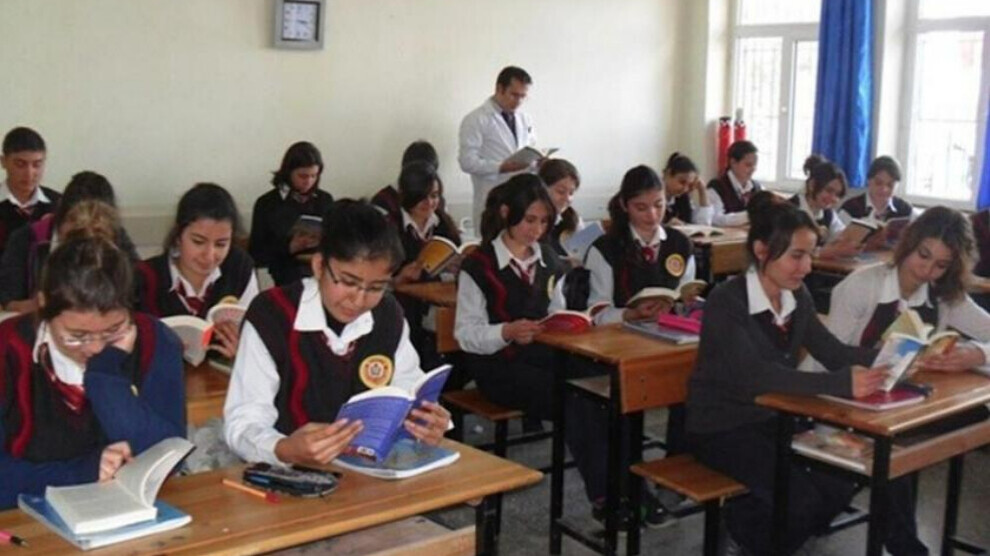 With the rise in inflation and the announcement of the May rate, the discussion about the increase in public employees began in July. Another controversial issue is whether a new additional increase will be made to the minimum wage.
Turkish Minister of Labor and Social Security Vedat Bilgin did not disclose the rate, although he said that there will be a rise in the inflation rate regarding public employees in July. "We are working to increase the minimum wage," he said.
These increases in price also concern teachers in the private sector, who want the same conditions as teachers working in the public sector. But their salaries will not be determined by what is paid to civil servants, but by an interim increase to the minimum wage.
Today, there are around 200,000 private sector teachers in Turkey. From rehabilitation centers to private schools and courses. While most of them are paid even below the newly determined minimum wage, a large number of them work without insurance. Moreover, those whose contract has expired work in other jobs during the summer. With the closure of schools, many teachers working in the private sector become unemployed.
The Private Sector Teachers' Union (Teachers' Union) is fighting for the rights of teachers.
The Teachers' Union spoke to ANF about this system of exploitation in the private sector.
30,000 teachers are working illegally
A Teachers' Union official, who did not want to be named, said that teachers work in the private sector under very difficult conditions. Moreover, many people are registered in the informal or other sector: "There are around 200,000 private sector teachers in Turkey. These are registered ones and there are informal workers. An estimated 20 or 30,000 teachers are employed without insurance. Likewise, 20-30,000 of them are not shown as teachers. They are registered as office clerks. In this way, the boss makes an extra profit or does not have to deal with the Ministry of National Education (MEB).
The Ministry of National Education states that the private sector teacher's contract cannot be less than one year. But in this way, the bosses can apply different contracts to the teacher."
Teachers in winter, seasonal workers in summer
The union official said: "A 10-month contract is made with course teachers. The employer can't legally make a 10-month contract leave. But in practice, he should make teachers a legal 12-month contract, but forces the teacher to resign after 10 months, often threatening not to employ him/her next year. That's why teachers resign after 10 months of work. Some of them somehow agree with the course and work for two months for a fee. But not all are so lucky. For example, a friend of ours went to Antalya to work in a hotel this summer. Last year, there were people who went to collect tea and hazelnuts as seasonal workers. Likewise, there are people who go to the village and look after animals. In the summer, many of these teachers are trying to save these two bears."
They are working extra hours
While noting that the salaries are very low, especially in these course centers, the Teachers' Union official states that the working hours' regulation is not followed either: "Although teachers should work only 40 hours a week, there are some who work 50 or 60 hours a week. There is no summer vacation. It's a total exploitation paradise.
There is then the situation of teachers who teach children with disabilities in rehabilitation centers affiliated to the National Education. They have only 15 days of leave a year. They usually earn a salary above the minimum wage. In Anatolia, teachers' salary is the minimum wage. We even saw this in some rehabilitation centers and some colleges. The union received a lot of notifications."
The Teachers' Union official also underlines that these courses are not supervised: "For example, in Hatay, they pay teachers less than the minimum wage. Since no one supervises it, they receive a salary of 3,500 liras. They also know that if they file a complaint, they will not be able to work again. Because principals, chiefs and employees generally have very good relations with these private schools and courses."
The Teachers' Union official explained the effects of the union and organization in this area as follows: "It is a very unorganized area. The teachers are actually scared. For example, we gained the trust of teachers due to the fact that all the founding elements of the Teachers' Union were teachers, and that we did not do this job by backing a political force. We have thousands of members today."