Prisoner on death fast: We've done our part, now is up to you
One of the 15 prisoners on death fast is Ardil Çeşme. "We have fulfilled our duty - she said - now is your turn."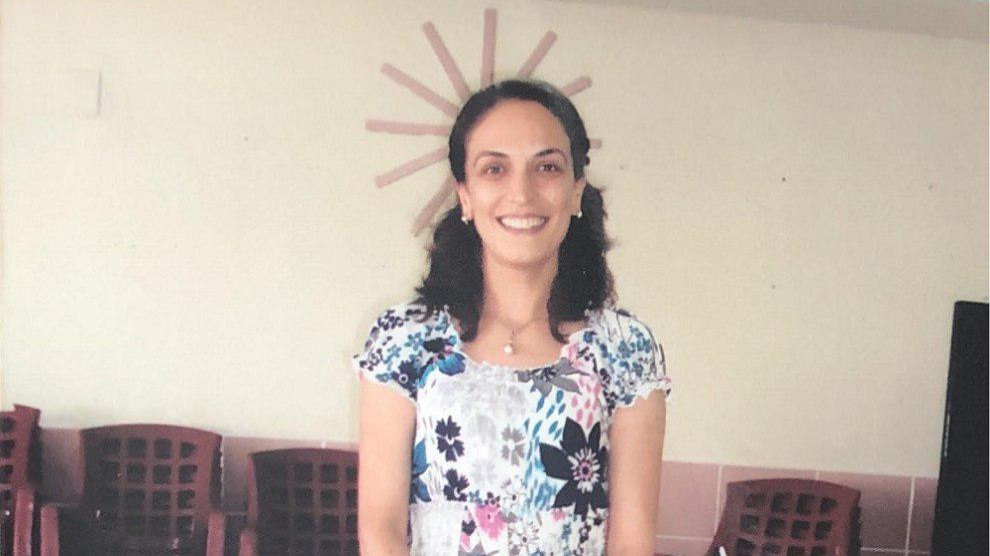 The hunger strike resistance led by HDP Hakkari MP Leyla Güven to demand the end of isolation of Kurdish People's Leader Abdullah Öcalan has spread to all prisons on 1 March.
PKK and PAjK prisoners spokesperson, Deniz Kaya, announced that 15 prisoners have turned their hunger strike into death fast on 30 April. One of these prisoners is Ardil Çeşme.
Çeşme is held in Gebze M Type Closed Prison and spoke to ANF by phone. 
"We'll break the isolation imposed by fascism, and we will free Kurdistan," she said, adding that  the resistance has reached a new level with the death fast.
Çeşme gave some information about the health situation of her friends on hunger strike. "Our friends in Turkey and Kurdistan prisons have been fasting for 138 days. Here in Gebze Prison comrade Asli and myself are on death fast."
Çeşme added: "Our situation is good now, but our friends who had joined the first group of hunger strike are not in good conditions. Their health condition is getting worse by the day. They are suffering from blood pressure issues, headache problems, as well as coughing blood and problems with their lungs. A total of 33 friends are part on the resistance [in Gebze]. The conditions in the prison are very bad. The attitude of the prison administration towards the hunger strikers is getting worse. They harass us in every possible way, for example by carrying out cell raids in the middle of the night. The prison administration and the guards are after inducing us to react to their provocation."
Çeşme reminded that the hunger strike currently carrying out is a continuation of the struggles of the '80s. "Turkey does not act according to the law. - she said - Turkey now become a one-man regime. If the AKP ministers and Parliament were serious about seeking a democratic Turkey and a solution to the Kurdish issue the first thing they would do is end isolation and free Rêber Apo in order to create suitable conditions to build peace. Thousands of prisoners in prisons on strike. We will continue our actions until we reach our goal."
Prisoners have done what is required of them
Speaking about the beginning of death fasting Çeşme underlined the inadequacy of outside actions. "People - she said - should carry out the resistance in every corner. We are very sorry for the silence of the people in this process. Due to the insensitivity of the AKP and the people, we have turned the hunger strike into death fast. Ayten Behçet, our friend in Gebze Prison, recently ended her life precisely to protest the silence of the AKP and the people."
Çeşme added: "No matter what happens, we're going to end this isolation. We have no choice but to succeed. Either we win, or we win. People need to make their decision. The time is now for the revolution. After that all the words have been said. You need to move to a comprehensive action now. This is our last move for politics and public opinion. We can't do anything else. In this process, the people has left everything to prisons."
The people must decide
Reminding that the Kurdish history is a history of resistance, Çeşme continued: "The Kurdish people know their history very well. The seeds of resistance that Hayri, Mazlum and Kemals spread are continuing to grow. It is not an history of silence against oppression… Silence is not part of our history. People should not have any expectation from the European countries and the AKP. The free prisoners have made their decision and they are struggling with the spirit of resistance."
Ending her remarks Çeşme said: "Turkey is using isolation in an attempt to cut off Rêber Apo from the society. The PKK is the philosophy of life. We will win with the spirit of life philosophy. The AKP will be hostile to Kurds as long as it exists. Therefore, the Kurdish people should not obey. There is success in our future and we will achieve it. We cannot be defeated. Rêber Apo and our martyrs have shown us the way to victory."