Mothers tell of the resistance kitchens in Sexmeqsud
Mothers provided food to the Defense Units during the attacks agains Sexmeqsud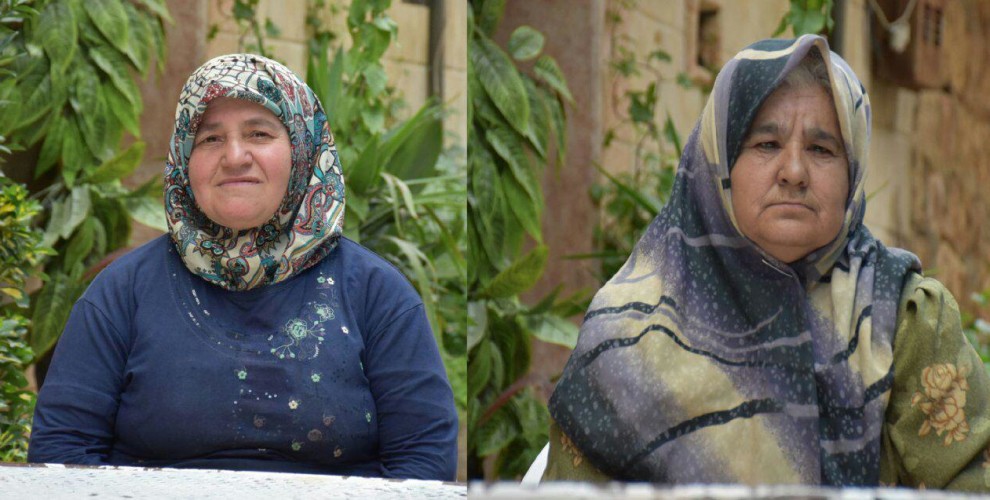 During the time of the attacks launched by the mercenaries in Aleppo's Sexmeqsud borough, the population showed great sacrifice and dedication.
The people of the neighbourhood, who had to resist and survive in very difficult conditions, on the one hand gathered around the YPG and YPJ (People and Women's Defense Units) while on the other tried to meet their daily needs without forgetting the needs of those defending the neighbourood. 
A group of Sexmeqsud mothers set out from the beginning of the mercenaries attacks and contributed to the resistance by ensuring food for fighters.
The mothers were working in the kitchens from morning until evening. The food the prepared in this kitchen had to be sent to the resistance positions.
After the liberation of the neighbourhood, the mothers continued to work in the kitchens and still continue to prepare food for the fighters.
Lutfiye Ebdo and Sultana Hesen have been working in the resistance kitchens of the neighbourhood for 4 years.
Lutfiye Ebdo (53) spoke to ANHA about her work during the resistance. "My job here, as a mother, was to look after my children. It is our duty to look after the fighters who defend the neighbourhood. We prepare food for the fighters".
The mercenaries targeted the kitchen
Lutfiye said that the kitchens were attacked by mercenaries, who targeted them knowing their importance. "A cannonball was thrown into the kitchen one day. - recalled Lutfiye - A mother was injured. After this attack we decided to defend our kitchens".
In addition to cooking meals, the kitchens serve also as food storing place. A number of items, such as tomato paste, canned food, cheese, olives are the most common to find in the resistance kitchens.
Sultana Hesen (51) added some words to those of her friend Lutfiye: "Despite the fact that the attacks were very heavy, we did not leave the neighbourhood. We support our fighters without any hesitation. Our greatest power are our children and their resistance".