Karayılan: "Turkey sent a delegation to İmralı for Afrin"
Speaking to radio station Dengê Mezopotamya, PKK's Murat Karayilan said that the Turkish government sent a delegation to Imrali to negotiate with Ocalan for an end to the resistance in Afrin.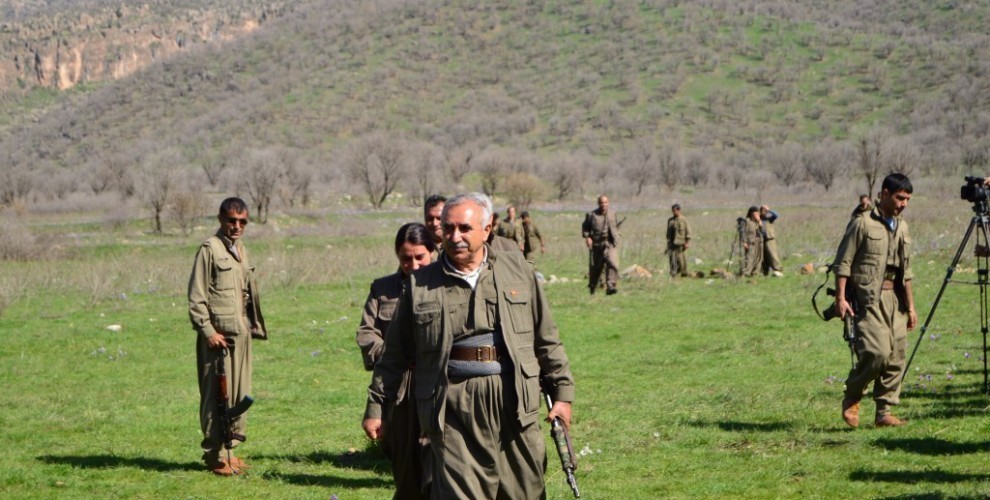 In an interview with radio station Dengê Mezopotamya, Murat Karayilan, a member of the Executive Council of the Kurdistan Workers' Party (PKK), has given highly important information on Abdullah Öcalan's situation.
Karayilan, who said that a big war was being conducted on Imralı Island where Öcalan is held in aggravated isolation, made it clear that Öcalan was taking a historic, humanistic and meaningful stance against the repressive system on Imrali.
Commenting on recent developments on Imrali, Karayilan said: "We have new information on the situation on Imrali. I do not want to go into every detail here, our movement will make an official statement to our people and the public at a later date. A strategic alliance has been entered into between Turkey and Russia. To end the resistance of Afrin, a state delegation visited our chairman on Imrali. With this operation pressure was exerted on Leader Apo, who rejected the demand. In the course of this, the systematic torture on Imrali has been extended.
This is information that we have. But as I said, the board of our movement will give a comprehensive explanation. This new situation is of paramount importance. It is clear that the Turkish state is hostile to the Kurdish people. In order to break the resistance of the Kurdish people, it has formed alliances with many different forces.
Both the attitude and the attacks of the Turkish state are not common, on the contrary. The attack is a very thorough and extended one. That is how we see it. Undoubtedly, our Chairman Apo sensed this situation and adopted a corresponding attitude. So we evaluate the situation with the information available to us.
Another issue is that the enemy was put in a stressful situation in the face of the resistance of the people of Afrin. It became clear that all means and methods have been used to break the resistance. I am confident that comprehensive information on this topic will be publicized in the coming days."