Have Turkey and Iran agreed on an operation on Qandil?
Turkish fighter jets carried out an attack on the Asos mountain near Sulaymaniyah in Southern Kurdistan on November 4. The targeted area is on the Iran-Iraq (Southern and Eastern Kurdistan) border.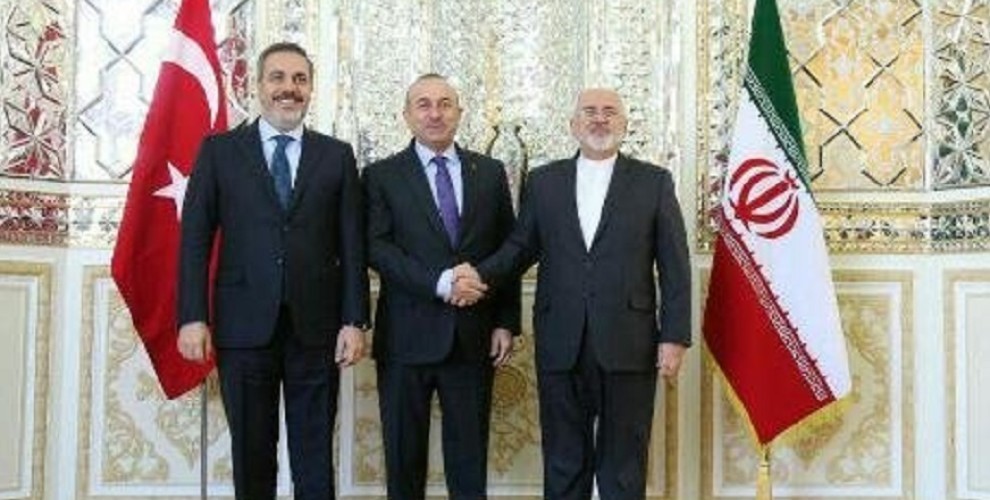 Asos is an area outside of the Medya Defense Zones where the PKK forces are positioned. The area has experienced an air raid for the first time. Sources say Iranian scout planes were flying over the area shortly before the Turkish jets' bombing. The general opinion is that Iran scouted and Turkey bombed.
If that is the case, that is a new situation and it is significant. There are claims that YRK guerrillas under the PJAK are active in the area. In that case, Turkey has targeted YRK, which is not active within Turkey's borders, with coordinates provided by Iran. And Iran has asked Turkey to target forces active in their borders.
Kurdish forces are silent in the face of this attack. Asos is a PUK controlled area, and the PUK has not reacted to the bombing. KDP, which hosts 18 Turkish bases in its own region and cooperates with Ankara in attacks on the PKK, is currently concerned with holding on to power and it would be out of the ordinary if it reacts to this attack.
So, does the Asos attack show that Turkey and Iran have agreed on a joint operation on Qandil?
Before analyzing the answer to that question, it is a good idea to briefly inspect the latest clashes between forces under the PKK and Iran.
Let's go back a little bit, to April 2011. The Oslo Accords between Turkey and PKK officials were still underway. MİT Undersecretary Hakan Fidan and his aide Afet Güneş headed the Turkish committee in Oslo, which held a visit in Tehran around the same time.
The Turkish committee's visit to Tehran was primarily for preparations for a "joint operation against the PKK". A reminder: The Turkish side was going back and forth in Iran for an annihilation operation while the parties were discussing a "solution" in Oslo.
Iran's offer to Ankara at the time was, "PKK is a danger for both of us, but our joint operation will not end the PKK. We must include NATO forces and Iraqi Kurdish forces in this operation. You (Ankara) appeal with the NATO, they should agree to stay neutral on the operation, and we will speak with Barzani and Talabani."
Ankara accepted this offer. We do not know what they discussed with the NATO, but shortly after that a new meeting was organized in Tehran. That time, the MİT committee from Ankara, Iranian officials, Jalal Talabani and Nechirvan Barzani were present in the meeting.
After an intense series of meetings, the Kurdish side offers to "support the operation, but not openly" and to cut off roads. Joint texts are prepared and signed.
That operation was launched by Iran in July 2011. Qandil Mountain is the border point with Iran. PKK forces and Iranian soldiers came face to face. After days of clashes, Iranian soldiers were pushed back. Around the same time, Turkish soldiers were reportedly seen in Piranshahr. Turkey couldn't deploy soldiers in Qandil due to physical distances, and carried out aerial attacks in coordination with Iran on all areas in Southern Kurdistan where the guerrilla might have been positioned. The war escalated again with the Silvan conflict around the same time, and the Oslo Accords were ended.
Iran couldn't advance against the guerrilla, and offered a ceasefire to Qandil through the PUK. As a result of various meetings, the PUK signed a document that "Iran will not attack again" and the parties reached an official ceasefire.
Meanwhile Iran leaked the "PKK operation" deal that KDP and PUK had signed to the press, because the PKK administration had learned about the operation on Qandil beforehand. Iran must have thought that leak came from Kurdish officials, because they leaked the other documents to create a divide between Kurds. (Those who speak Farsi can find the documents online.)
In short, the ceasefire reached by Iran and the PKK in August-September 2011 held up. Other developments happened in the region, different tensions rose up between parties, but the ceasefire held.
In recent months, there have been clashes in some areas. Despite these clashes, reciprocal attacks did not develop. Iran has been known to engage in intense scouting activity lately and has arrested hundreds with alleged "ties to the PJAK" in various centers. So, they do have an intense activity against the Kurdish front.
It is also no secret that there are frequent meetings between Ankara and Tehran with regard to developments in Iraq and Syria.
The Turkish side's fundamental expectation is to deal a heavy blow to the PKK over Iran. And it is known that Iran sees the PKK as a strategic threat. So, it is clear that there is in fact an agreement. The latest Asos attack is a concrete example of that.
Turkey and Iran have reached a new agreement about the PKK. As per this agreement, one must know that there will be various attacks. But this agreement can't achieve its purpose so easily, because an operation on Qandil will affect Iraq, Southern Kurdistan, Syria and Rojava. Before all, it will affect Iran and Tehran. The outcome for Iran won't be like 2011, it will be harsher.