Guerrillas strike Turkish forces in Zap
Guerrillas hit the Turkish army in the Zap region. Meanwhile, the Werxelê mountain massif in Avaşîn continues to be attacked by the occupation forces. An unsuccessful military operation has taken place in Botan.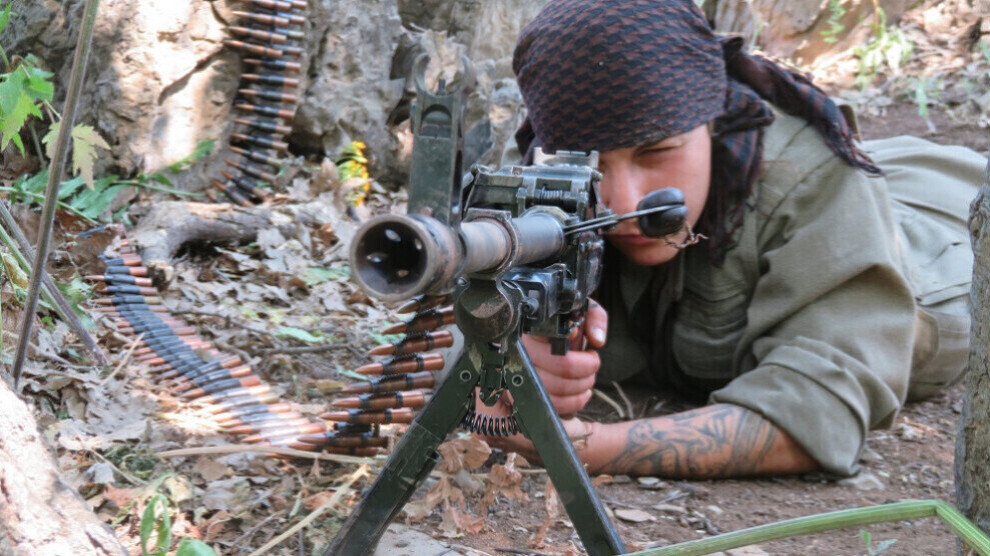 The Press Office of the People's Defense Forces (HPG) released a statement providing information on the latest actions by guerrillas and attacks by the Turkish army in Kurdistan territory.
According to the statement, guerrillas struck the Turkish occupation forces in the Zap region of guerrilla-held Medya Defense Zones in southern Kurdistan (northern Iraq) on Tuesday as part of the Bazên Zagrosê (Hawks of Zagros) offensive. According to HPG, the intended target on Girê Xeregol was hit with pinpoint accuracy.
On the other hand, HPG reported a military operation by the Turkish army in the Kato Marînos area of Botan in northern Kurdistan. Prior to the start of the ground operation on October 12, the Kato Ortê area was bombed by fighter jets. The occupation operation was halted without results on October 14.
Continued attacks on the Medya Defense Zones
The Turkish army has again attacked the guerrilla regions of Avaşîn, Metîna and Zap over the past two days. The Werxelê resistance area in Avaşîn was attacked with explosive devices and heavy weapons on October 18, 19 and 20. On Monday, the area surrounding the villages of Serarû and Dêşîşe in the Kanî Masî town near Amadiya was shelled with howitzers and mortar shells from Turkish border guards. On Tuesday, a two-hour attack with heavy weapons targeted the Şehîd Rustem area in the Zap region.