German families: We want to continue the struggle of our martyrs
The families of German revolutionaries Jakob Riemer (Şiyar Gabar), Michael Panser (Bager Nujiyan) and Konstantin Gedig (Andok Cotkar), said: "We want to protect the memories of our martyrs and continue their struggle."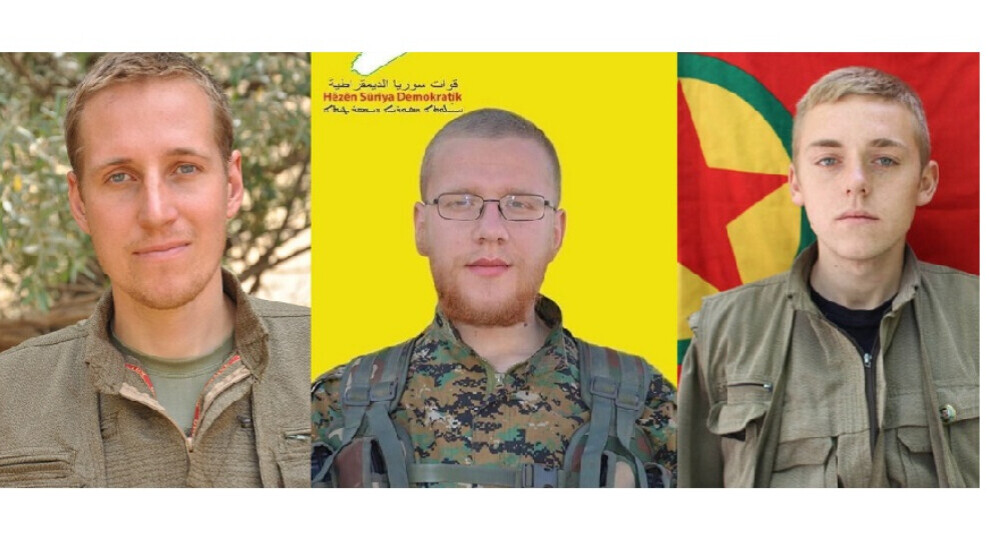 Jakob Riemer (Şiyar Gabar) fell a martyr in an attack by the Turkish army in Çarçella on 9 July 2018, Michael Panser (Bager Nujiyan) fell a martyr in the bombardment of Medya Defense Zones on 14 December 2018, and Konstantin Gedig (Andok Cotkar) fell a martyr on 16 October 2019  in an air attack on the hospital in Serekaniye.
The common feature of the three men from Germany was their participation in the Kurdish freedom struggle. The families of Şiyar Gabar, Bager Nujiyan and Andok Cotkar, together with the families of other German revolutionaries who fell martyrs in Kurdistan, wrote a joint letter to Chancellor Angela Merkel in October.
The families stated in their letter that their children voluntarily went to Kurdistan and lost their lives in the struggle for freedom and democracy for the common values ​​of humanity, and asked for an end to cooperation with the Turkish state. German Chancellor Merkel has not yet responded to the families, who demanded to end the arms trade with the Turkish state.
'We are prood of our children'
The German families told ANF why they needed to write the letter in question and how they view the Kurdish people's struggle for freedom.
"Our children, like all children, made a decision when they became adults. Every parent should be proud of the path the children choose. Our children chose to join the struggle to end the injustices against the Kurdish people and we are proud of their decision", they said.
'Germany's partnership in crime'
The families added: "We hope that the injustices in Kurdistan will come to an end by using the power of chancellor Dr. Angela Merkel. We thought she would empathize with us and understand us. The Turkish state recklessly continues its occupation policy towards Kurdistan, unfortunately, our country is also a partner in this crime, it is not enough to end this complicity, Germany can do many things for the Kurdish people by using its power. "
The families continued: "The chancellor only sent us a confirmation that the letter had reached her. In addition, only the federal deputy from the Free Democrats Party (FDP) Marco Buschmann sent us a reply. He said German-Turkish relations have deteriorated and Turkey should be seriously warned"
'We will continue to defend the struggle'
A large print media contacted us after the open letter, but then decided against reporting. But that will never deter us from the path we entered. Of course, we do not expect results in a short time. But we will continue to defend the struggle that our children left unfinished and we will do our best to create public opinion for the struggle of the Kurdish people. Struggle means time and patience, we think we have this energy as families of martyrs."