Ebu Rayid leaves the KDP to return to Shengal
Birhim Derwêş, known as Ebu Rayid, member of the High Tribe Community affiliated to the KDP, left the KDP and joined the Shengal Autonomous Council, calling on all Yazidis to defend Shengal.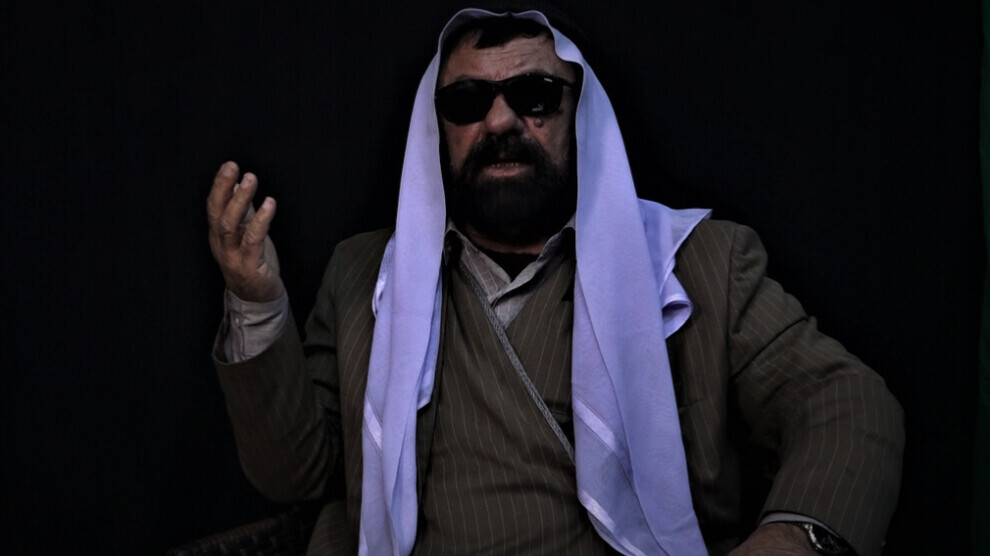 At a time when the threats of the Baghdad administration against Shengal have increased, the Yazidi community, with its entire structure, is gathering around the Shengal Democratic Autonomous Administration.
The Yazidis, who see Shengal as the center of Êzidxan and regard the threats against Shengal a threat against their very existence, leave the different parties and forces they have been involved in to return to Shengal and take part in the Autonomous Administration.
ANF spoke to Birhim Derwêş, known as Ebu Rayid, a member of the High Tribe Community, a structure linked to the KDP.
Every Yazidi should join the Autonomous Administration
Drawing attention to the threats against Shengal, Abu Rayid said that, apart from the Yazidis and their institutions and organizations in Shengal, nobody is supporting the Yazidi community and this is why he decided to stand by his own fighters and the Autonomous Administration.
Ebu Rayid issued a call on each and every Yazidi who has so far served someone else's interests and added: "As Yazidis, we must now recognize ourselves. We cannot accept the persecution of Shengal. We must participate in the Autonomous Administration, the Êzidxan internal security forces."
Recalling the resistance that has been carried out in Shengal since 3 August 2014, Rayid said: "Everybody, women, men, young and old, has been organizing themselves for 6 years in Shengal. They have not allowed anyone to occupy Shengal until now. When I realized that no one was helping the Yazidis, I decided to return to Shengal. I found it appropriate to serve in our community in Shengal. "
Emphasizing that they have no place other than Shengal for the development of the Yazidi culture and tradition, Abu Rayid said: "Hundreds of lives were sacrificed for the sake of this land and our land was thus protected."
Abu Rayid called on the Yazidis in different parts of South Kurdistan and said: "I will not allow anyone to attack Shengal. Whoever attempts to invade Shengal will find the entire Yazidi community in front of them."