Berwari: Akar's visit to Iraq and Bashur signals a great war
Duhok University lecturer Kamuran Berwari stated that the visit of Turkish special war staffs Hulusi Akar, Yaşar Güler and Hakan Fidan to Baghdad and then to Hewlêr signaled a new attack against the PKK.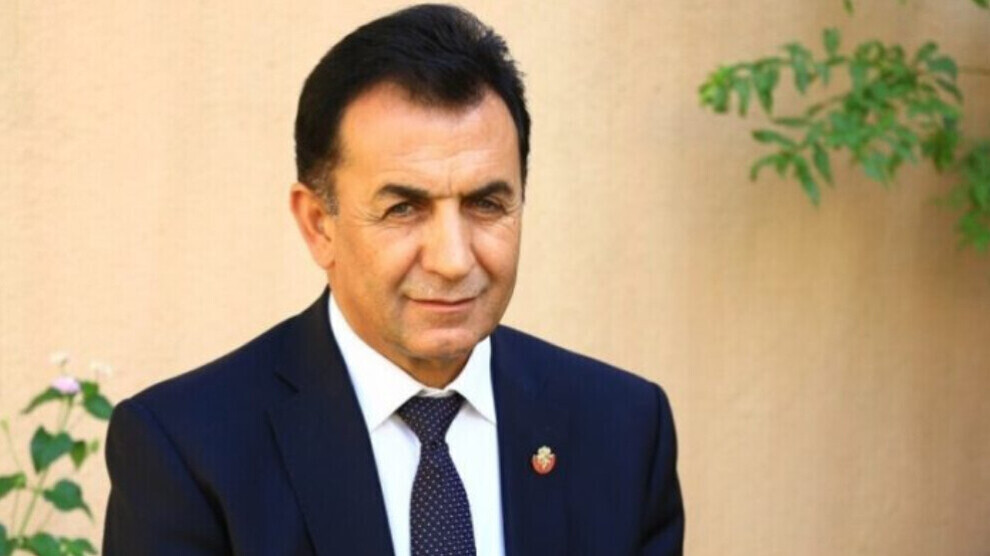 Duhok University lecturer Kamuran Berwari evaluated the visit of Turkish Defense Minister Hulusi Akar, Chief of the General Staff Yaşar Güler and Head of Intelligence Service (MIT) Hakan Fidan to Baghdad and Hewler.
Emphasizing that the conflict, crisis and chaos process is a situation foreseen by everyone, Berwari stated that the Turkish state's policy in the Middle East is a general part of keeping the Kurdish people and Kurdistan under pressure.
Berwari pointed out that: "Iraq and Turkey seem to have agreed on some strategic plans following Iraqi Prime Minister Mustafa al-Kadhimi's visit to Ankara. Accordingly, Turkey is turning Iraq into its backyard within the framework of its plan to fully occupy South Kurdistan by the end of 2021."
Berwari stated that following the latest visit, an attack and a great war against Southern Kurdistan will begin within a few months, and a war situation is likely to spread from Garê to Heftanin, from the Zakho plain to the Reshini region:
"Iraqi central government and South Kurdistan's ruling parties made plans to occupy the region in question within the framework of assistance to Turkey. A Turkish delegation made up of the military wing, Hulusi Akar and Chief of Staff Yaşar Güler has come to make the last preparations, or to control the preparations."
The aim is to purge or at least to inactivate the guerrilla
Berwari remarked that the Turkish state has suffered a great defeat against the Kurdish Freedom guerrillas, especially in Heftanin, and that the war to be waged is aimed at destroying the guerrillas and weakening their influence or power. "Of course, to do this, first of all, the plan made on Shengal must be executed," he added.
To this end, both Iraq and the Bashur (Southern Kurdistan) governments (KDP) as well as Turkey-backed forces (some Arab forces, ISIS remnants or the Turkmen Front) will be given support.
At the same time, they plan to create a region under Turkey's control from Beshabirê near South Kurdistan border and Rabia to Jordanian border and the most important thing is to remove the forces that represent the will of Shengal.
ISRAEL WILL STEP IN
Underlining that the plan includes a neutralization by Israel of groups affiliated to Iran, Berwari continued, "The plan includes striking of Iranian forces in the region by Israel and clearing the region of Iranian forces completely. This is proved by the air strikes targeting Iranian forces in Syria. In this context, a policy like keeping Iran engaged with these attacks or intimidating it is pursued. Of course, this may also be set to distract Iran with these attacks in order to realize the plans of aerial attacks made against Iranian forces."
THEY WANT TO INFLICT A BLOW ON IRAN
Berwari also made evaluations regarding the aims of the plan:
"I believe this plan and war has several goals.
First: To militarily weaken the forces of the Kurdish Freedom Movement in Rojava, Shengal and Southern Kurdistan.
Second: A comprehensive attack on Shengal, to eliminate the power of the people, to enslave Shengal's people again, or even to completely eliminate the Yazidi community with an endless massacre.
Third: To separate Rojava and Southern Kurdistan to never unite again as what was already done in history.
Fourth: To create a buffer zone under the domination of Turkey and Iraq and to unite the borders of Jordan and Turkey by including Sunni Iraqis.
Fifth: To completely cut off Iran's connection, if there is any, to Iraq and Syria.
Sixth: To crush the free Kurdish will and hopes for national unity in Southern Kurdistan and, accordingly, to create a crisis until the next election. The next step will be to take all the power into their own hands through elections depending on this war.
Seventh: To weaken Iranian forces, both inside and outside, and eliminate Iranian influence on strategic places in Syria."
Berwari continued: "Iran has two options, either to enter this war and show how strong it is to all its enemies or to defend itself passively against the attacks in order to present itself as a victim and righteous in the eyes of the world public opinion. It seems that Iran does not support this war and does not want to participate in it."
NATIONAL UNITY IS THE ONLY WAY TO AVOID DANGER
Stating that the unity of the Kurds has become inevitable and that those who do not join this unity should be excluded, Berwari added: "It means that those who do not join this unity have already agreed to be defeated and eliminated by both the Kurds and their friends. No Kurdish force should be included in this plan. So, whichever way you look at it, taking the side of the anti-Kurdish party of the war that will be started by this plan will not benefit but on the contrary harm any Kurdish force and individual."
RELATED NEWS: