An HPG guerrilla in the Heftanîn Operation, Çekdar Amed
Çekdar Amed is one of the HPG guerrillas who resisted with great determination and believed in victory in Heftanîn.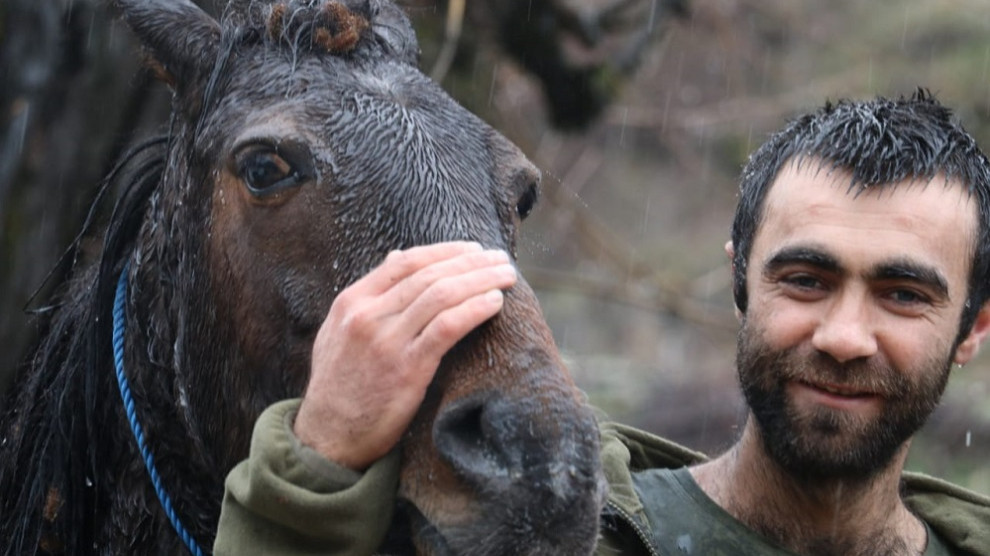 War is to fight, and maybe to fight yourself, sometimes forgetting. Sometimes to fight with the belief of creating beauty, to give up everything to save someone ... To fight for children to live free in the future, to fight for the liberation of a people ... And to give up the pain, the tears, perhaps to meet again while giving up all emotions...
Fighting and fighting believing that the future will be beautiful, fighting for tomorrows, fighting believing that tomorrow will be eternal and beautiful… Fighting for freedom, for justice. And even though it is very painful, fighting as a Kurd to freely die in Kurdistan… Çekdar, set out for this. And he fell in Heftanîn. He went to the mountains knowing that the price of freedom was heavy and beautiful.
Guerrilla Çekdar is one of the most beautiful symbols of loyalty to his comradeship. The Heftanîn Operation witnessed such resistance, the first rain of excitement that fell on the soil. Resistance was once the best opportunity. The resistance, the war reveals and chooses their own heroes in battle. Çekdar chose the resistance and Çekdar chose the resistance against the oppressors who wanted to seize his lands.
"This action is in revenge of our martyrs. The purpose and claim arising from this is enormous. We will gain freedom for the dreams of all the comrades who have fallen on this land, and we will present it to our people. Our promise is our success. The promise is to bring victory. When we won, we will have fulfilled our promise. We dreamed of success and victory together with the friends who took part in this action, together with the friends with whom we planned this action. These friends fell martyrs, they left us by giving us resistance and victory as well as instructions. I will always follow their dreams."
These words were the last words of Çekdar Amed.
Çekdar Amed fell martyr with his three friends in the Martyr Kendal area in Heftanîn on 25 April 2020.
Çekdar, who clashed with the occupiers at the site and later returned and mixed with the soil. Good luck, Guerrilla Çekdar Amed…