700 thousand people to speak French by 2050
Heads of State and Government of Organisation Internationale de la Francophonie member countries met in Yerevan (Armenia) for the 17th Francophonie Summit.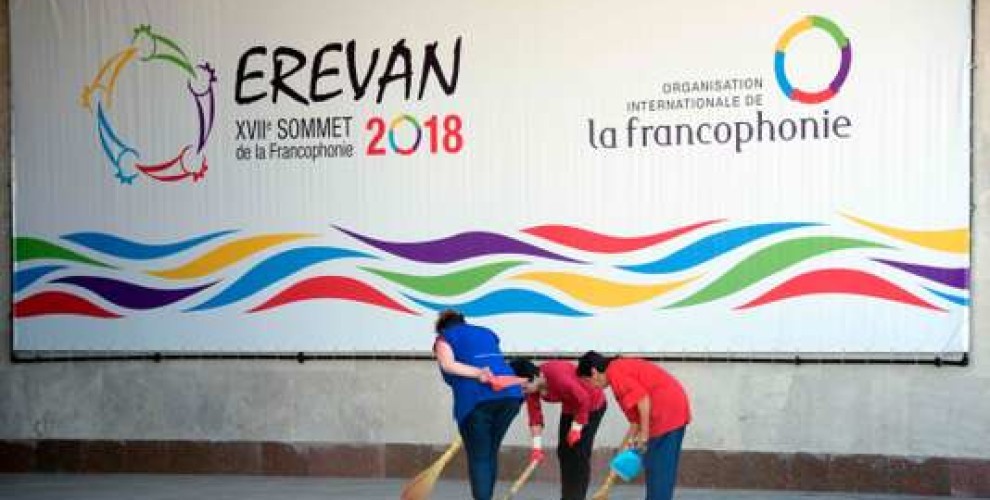 By 2050, the number of Francophone speakers is expected to reach 700 million, according to the Paris-based International Francophonie Organisation, with 80 per cent of them in Africa.
But today, despite its status as a top official language, French is in retreat at international bodies like the United Nations and European Union.
Heads of State and Government of Organisation Internationale de la Francophonie (OIF) member countries met in Yerevan (Armenia) for the 17th Francophonie Summit.
The summit follows a two day meeting of the ministerial council which was preceded by a technical summit.
At the summit, the Heads of State and Government will discuss key aspects in line with the organisation's mandate including promoting peace, democracy and human rights and supporting education, training, higher education and scientific research among member countries.
A highlight of the summit is the election of the organisation's next Secretary General where Foreign Affairs Minister Louise Mushikiwabo is up against incumbent Jean Michaëlle a Canadian of Haitian Origin.
So far all indicators are in favour of Mushikiwabo winning the election by an overwhelming majority considering that Canada, Michaëlle's home country on Tuesday endorsed Mushikiwabo.
Mushikiwabo also has a unanimous backing of the African Union.
In his opening remarks on Thursday morning, French President Emmanuel Macron reiterated his support for Mushikiwabo, whom she had endorsed back in May this year.
Out of the 84 member states of the organization, 54 have voting rights with 30 of them being African countries.
Back in March, Farhan Haq, UN deputy spokesperson, had said that "274 million women and men speak French globally".
Figures which prompted French President, Emmanuel Macron to launch an international campaign to promote French speaking across the world. He did so with a speech at the Academie Française back in March and since then there has been a frenzy activity especially aimed at African countries.
The president had announced what the Elysée says is a unique government-funded programme to boost "learning, communication and creation" in French.
Macron's crusade is not confined to the club of French-speaking countries, known as la Francophonie – many of them in Africa – but across the globe.
And to mark the fact that the interest is not only confined to former colonies, Macron had invited the ambassadors from Ghana and Nigeria – traditionally English-speaking Commonwealth countries – to the Academie Française. Goncourt prize-winning author Leila Slimani was appointed Macron's personal representative for Francophone affairs last year.
Elysée officials have insisted the presidential crusade is not intended as a challenge to the English language but a push for a more multilingual world. Yet, during a visit to Delhi Macron invited Indian students to "gain access to Europe" by choosing to study in France. 
French is the sixth most spoken language in the world – after Mandarin Chinese, English, Hindi, Spanish and Arabic – and there are now more French speakers outside France than inside it. 
La Francophonie, a network of more than 80 countries where French is spoken – including 32 where it is an official language – is France's post-colonial equivalent of the Commonwealth.