Green Left Party Co-Spokesperson: We will come out of this process stronger
Saluting the people's resistance against all pressures and attacks during the election campaign and expressing self-criticism for failures, Akın said: "We will come out of this process stronger."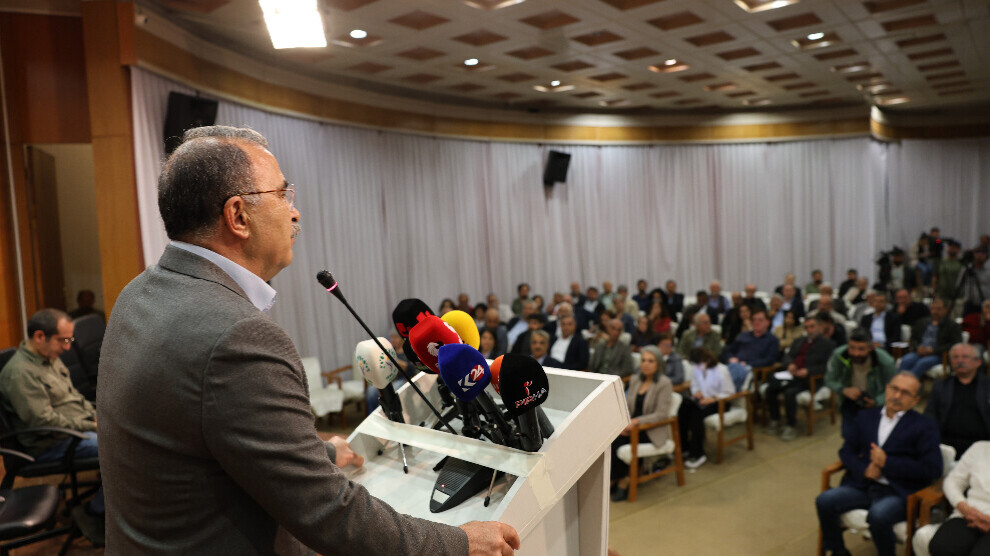 Party Assembly members of the Green Left Party and the People's Democratic Party (HDP) gathered at the World Trade Centre to evaluate the results of May elections, discuss the transformation process, and determine the new line of struggle.
In a speech here, Green Left Party Co-Spokesperson İbrahim Akın said: "We have experienced an undemocratic, unjust, unlawful, and irregular electoral process never seen in the history of Turkey. All the state apparatus was mobilized against our party. Our party and its allies were under serious attack. We tried to take measures against all kinds of attacks. As a result, however, we must also face our shortcomings and weaknesses in terms of our political goals. Although we did our best to replace the palace regime, we accept the failure of the opposition as a whole and our own failure."

"Every other person wanted a change"
Akin continued: "At the same time, there was something else we promoted. As we mark the 100th anniversary of the Republic of Turkey, we had the goal of building a more democratic life and creating a Democratic Republic. We wanted to win more seats in the parliament. Although we were partially successful in this regard, a failure emerged. Yet, we would like to express the following: despite such unequal and unfair election conditions, every other person wanted a change. 50 percent of our people - including those who did not go to the polls - have been and continue to be in the field of struggle to change this regime.
Policies seeking to save the palace regime have also failed. We will not allow the government to make people pay for it. In today's discussions, we will determine how we will fight for Turkey's freedom, equality and justice more strongly and we will continue to represent the opposition and society."
'We salute the Kurdish people's resistance'
The YSP Co-Spokesperson further stated: "We announced that we would carry out our post-election discussions in a transparent and collective manner unlike the other parties. We have openly revealed our stance to our peoples through the discussions we have had together with our co-chairs. I would like to salute especially our peoples in Kurdistan, for their honourable resistance and their interest in our party despite everything done to keep them away from the polls. We bow respectfully before our people for their attitude to defeating the Palace despite all the pressures and attacks during the election campaign."
'We will not give credit to discussions that are raised to undermine us'
Akın remarked: "We are determined to carry out these discussions collectively with all our people and our friends, including those in prisons. We do not want anything to be kept secret or covered up. We are in favour of an open discussion, but I would like to underline this: we will not give credit to discussions that are raised to undermine us and to pit us against each other. We have no problem with carrying out a collective discussion, acting with a common sense, and taking opinions from everyone regarding our institutional structure, whether they support us or not."
'We will come out of this process stronger'
Akın concluded "I would like to express that we will stand stronger and more assertive against those who try to pit the Kurdish people against each other and those who try to prevent and terrorize us from speaking out on behalf of the opposition in Turkey. We will ensure that our Party Assembly, which is our greatest board, conducts these discussions collectively and concentrates them with society before our congress."