Turkish army set Mount Cudi forest on fire
A fire broke out in the forest of Mount Cudi in the countryside of Silopi (province of Şırnak) as a result of the fire opened by the Turkish army.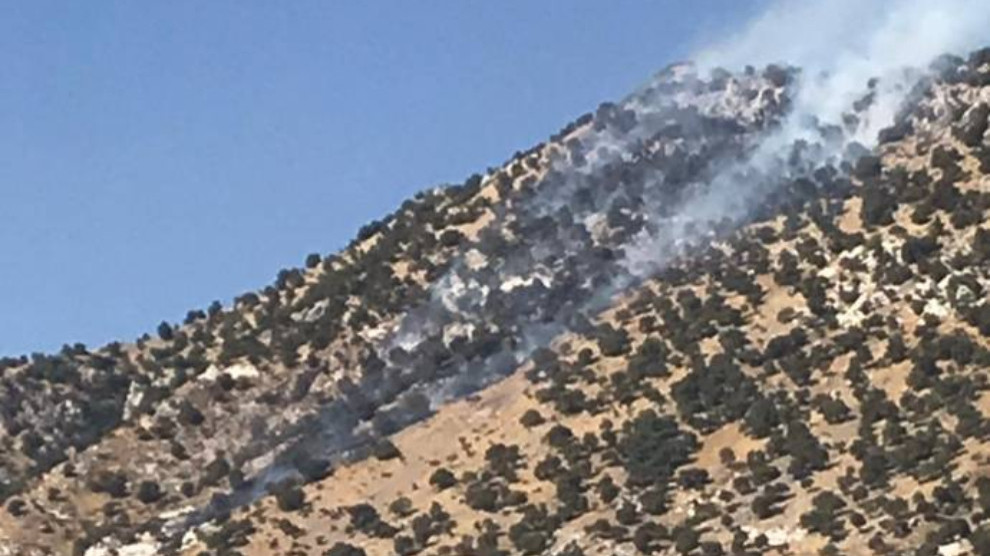 The Turkish army fired on Mount Cudi in the vicinity of the village of Görümlü (Bêspin), in the province of Şırnak.
A large number of trees turned to ashes and the fire could be seen from the villages around.