Rojava Gardens provide fresh produce and a livelihood for people
The Rojava Gardens in Serekaniye's Eziziye village has become the livelihood of many migrant families with the vegetables and fruits grown.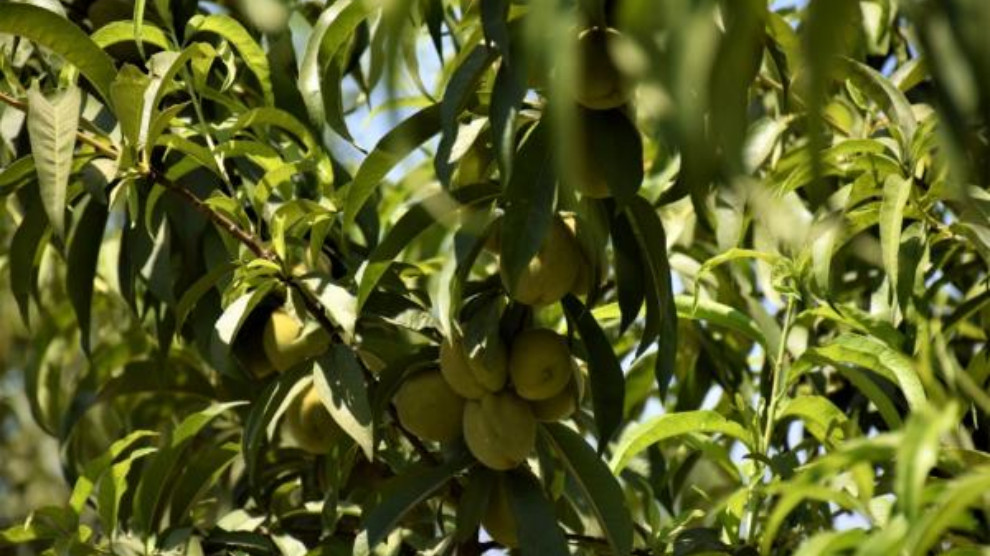 Rojava Gardens was founded after the Eziziye village in Serekaniye's Til Helef town was liberated by YPG and YPJ forces. The gardens set up on 400 decares of land have some 4.000 fruit trees, including pears, pommegranates, grapevines and walnut trees. There are also vegetables grown in the garden.
The gardens have become the livelihood for many migrant families as well as supplying fresh produce for the nearby markets. There are dozens of families who work the gardens after they were forced to migrate due to attacks by the Turkish state and their allied gangs against Afrin, Raqqa and Deir Ez Zor.
Rojava Gardens Commune Chair Ahin Ali said the gardens have turned into a solidarity center for migrants targeted by invasion attacks in Afrin, Raqqa and Deir Ez Zor.
Ahin said the produce from the garden is sold for cheap in the markets and that the commune and citizens work together to provide fresh produce for the people. Ahin said the production in the garden is removing the need to import food from outside.