People on the streets for Hasankeyf and Sur
Appeals to save the two ancient heritage sites come from all over the world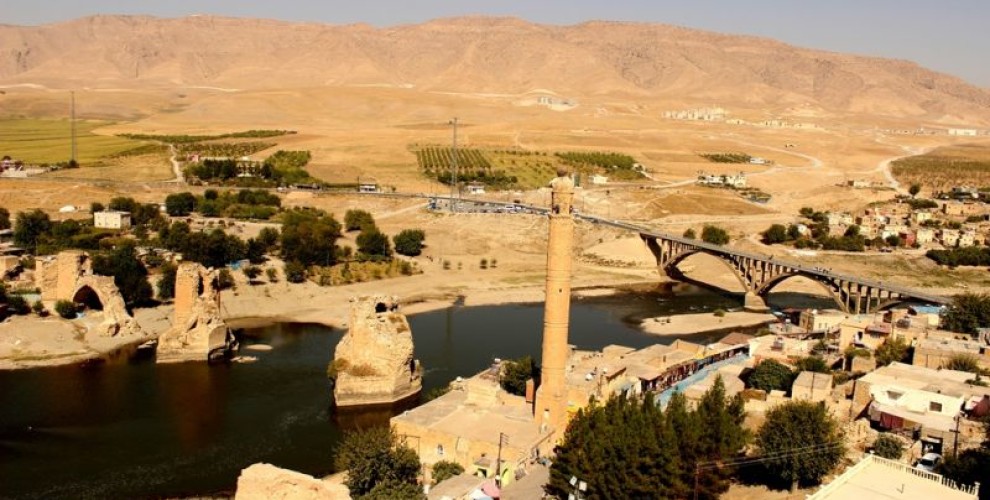 Saturday 28 April had been chosen by ecologist and civil society organisations as the Global Day of Action for the survival of Sur and Hasankeyf.
People from all over the world joined the demonstrations and organised different and creative actions. 
In Istanbul people gathered in Galatasaray Square calling for an end to this policy of eradication of culture and history. Life and environment defenders asked to end what they defined a "political, historical and cultural crime" and said "it is not too late to save Sur and Hasankeyf". 
The Global Action Day was organised by Mesopotamia Ecology Movement, the No Destruction Platform from Sur, Solidarity with Sur Platform, Hasankeyf Volunteers, Hasankeyf Survival Initiative, Munzur Environmental Association, Defense of the Norther Forests. 
They all gathered under the slogan "Give Sur and Hasankeyf a voice" and carried banners and photographs of the two places. 
Zeynep Tanbay, a member of the Solidarity Platform with Sur, read the joint press statement on behalf of the environment and life defenders. 
Emphasizing that centuries old Sur and Hasankeyf faced the danger of extinction, Tanbay pointed out that these two cultural and natural heritage sites located on the shore of the Dicle River are subjected to a multidimensional devastation impossible to compensate for economic and political interests.
Describing the historical and cultural meanings of Sur and Hasankeyf, Tambay describes the history of Sur, which houses very ancient settlements, as old as 7500 years and was recognized as World Cultural Heritage. 
Stressing that Sur has been preserved throughout 33 civilisations in history, has undergone a great destruction in the 21st century, Tanbay said that the aim of this was to erase the history and culture of the place. Tanbay also said that now the government wants to destroy the social memory, solidarity, socialization and historical identity of Sur, something which had been preserved for 10 thousand years. "They want to turn Sur into a city without soul, where only commercial-religious and tourist activities are made", she said.
Tanbay noted that these problems would not be solved if the people or Sur are not returned their houses and neighborhoods: the city, she said, "must be returned to their legitimate residents".
Speaking about Hasankeyf's 12,000-year old history, Tanbay pointed out that the Ilisu Dam and HEPP projects, which have been on the agenda for 21 years, will mean that Hasankeyf is doomed to be flooded. 
Hasankeyf, with its more than 20 oriental and western civilizations and cultural traces, is a unique cultural heritage unlike any other in the world. 
Finally, Zeynep Tanbay called on artists, intellectuals and writers, NGOs, political parties and trade unions, and especially the United Nations (UN), the European Union (EU) and relevant international organizations, to act now for Sur and Hasankeyf.