Last call for Hasankeyf as Ilisu Dam slowly engulfs it
Last call to try and stop the destruction of the 12,000 years old site.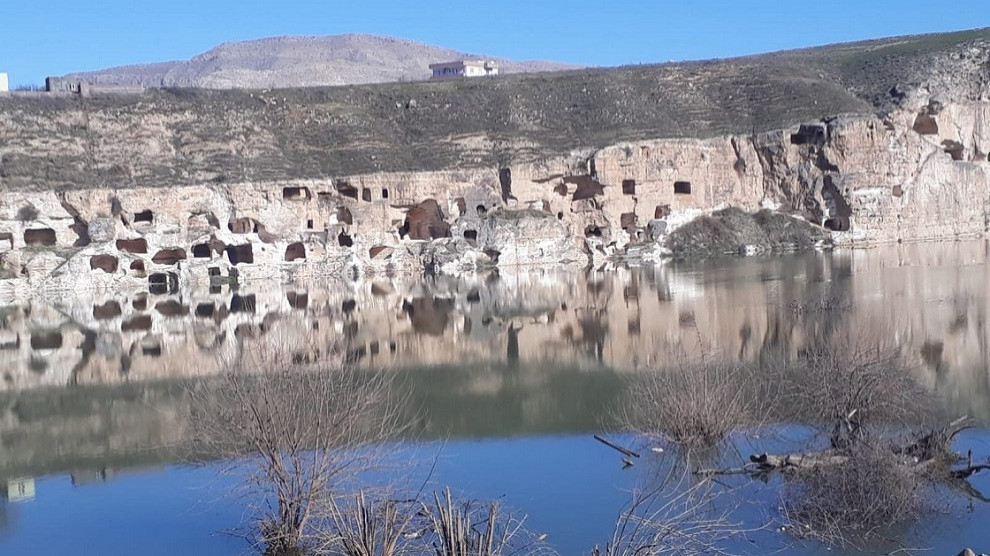 Hasankeyf Coordination issued a final call to save the ancient city of Hasankeyf and the Tigris Valley as the Ilısu Dam slowly engulf them.
The Hasankeyf Coordination said that this is the last call to try and stop the destruction of the 12,000 years old site. 
The gates of the dam began to close in July 2019 with the consequent destruction of lives in the Tigris River and Tigris Valley. Several people were affected by the rising waters and when these reached the villages, the people were forced to migrate without even taking their possessions with them. One person died by drowning in the dam reservoir, said the statement.
The statement recalled that "four new settlements have been built by the State Hydraulic Works (DSI) to host the 80 villages that are to be completely engulfed and the 124 villages that are to be partly engulfed. Tens of thousands of people have started to emigrate to Siirt, Batman, Diyarbakır and other big cities with the meagre compensation that they could receive. Over ten thousand "landless" people have been emigrating without any compensation at all."
Once again the Hasankeyf Coordination called on "all authorities: there is still a chance to correct this mistake. This project of destruction must be stopped immediately, the gates of the dam must be opened in a controlled manner and the reservoir must be removed. Tigris River must flow freely, the Ancient Hasankeyf city must continue living."
HDP MP Züleyha Gülüm said: "We are going through a process when nature, humanity, history and culture are being destroyed and it is not limited to Hasankeyf. The Canal Istanbul project, like the projects in the Black Sea and Mount Ida, are projects bringing about destruction."