Kanal Istanbul, or the ecocide project
President Erdoğan was challenged by Istanbul mayor Imamoğlu on what he called "my dream", Kanal Istanbul. The HDP has always rejected the project as a "destruction project".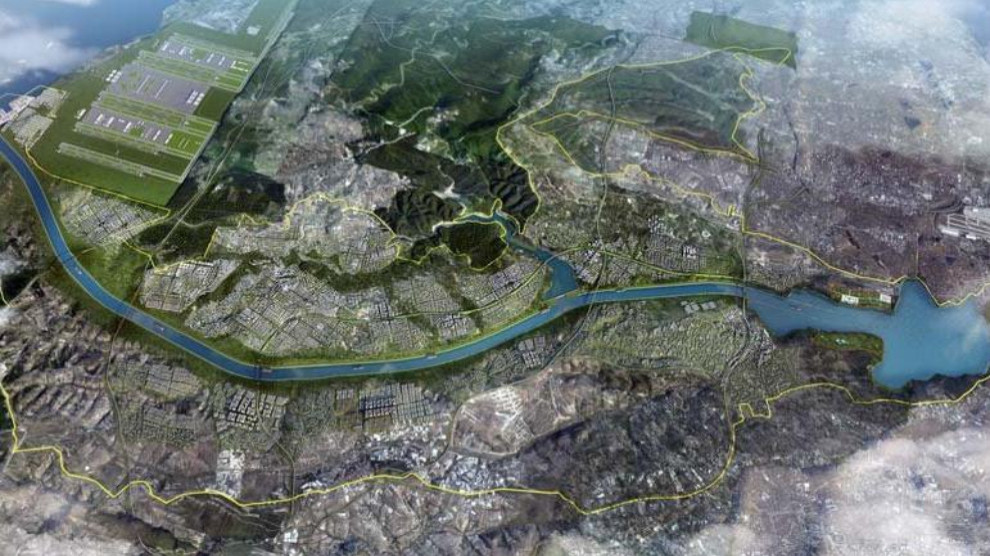 New mayor of Istanbul, Ekrem Imamoglu, has detailed at a press conference in Istanbul on Wednesday the many professional objections to the multibillion-dollar Istanbul canal (Kanal Istanbul) so much wanted by President Recep Tayyip Erdogan.
The 45-kilometer canal would "annihilate" water resources for Istanbul's 16 million residents, ruin the province's nature beyond repair and make it unlivable, Imamoglu told journalists.
"A project that excludes the residents of Istanbul can't function," Imamoglu added, vowing to use all legal means to block it.
For Erdogan the shipping canal meant to route traffic from the Bosporus some 30 kilometers to the east.
Imamoglu is the last to a number of politicians and institutions criticizing the project, which Erdogan first announced in 2011.
Critics say commercial ships can't be forced to take the alternative route, even if it were to be built at a great cost to taxpayers and nature. Comparisons with the Suez or Panama canals are meaningless, Imamoglu said, as Canal Istanbul wouldn't shorten vessels' travel time.
HDP: This is a project for destruction
Murat Çepni, HDP Ecology deputy co-spokesperson, reiterated the party's opposition to the project to ANF.
"Just like the Black Sea Green Road Project, - he said - I think this is a project that will not end. In addition, it is a project that will affect an agricultural land in the region."
Çepni added: "As HDP, we think that this project is an ecological, economic and political destruction project. There are many risks as scientists have pointed out. This is an earthquake area. In addition, the mixing of salt and fresh water will have negative effects on life."
The project would require the destruction of two major artificial lakes that provide Istanbul's drinking water, as well as major aquifers that are a strategic source of fresh water in the event of war or natural disasters.
Environmentalist groups against the project
Earlier this month, the World Wildlife Fund conservation group warned that the project would wreak serious ecological damage on forests and farmlands, and the seas it's to connect.
Environmentalist groups called these type of projects "ecocide" projects, because in fact they destroy life and territory.
The government has completed technical studies and plans to put the project out to bid, Transportation Minister Cahit Turhan said last month, without giving a target date. During Erdogan's 17-year rule, Turkey has poured tens of billions of dollars into giant infrastructure projects, including the new Istanbul airport, a new bridge over the Bosporus and massive city hospitals.
The Bosporus is currently one of the most crowded waterways in the world. Thousands of oil tankers make up part of the 53,000 civilian and military vessels that transited through the Bosporus in 2017, compared to around 12,000 ships that transited the Panama Canal, and 17,000 the Suez Canal.