Guerrilla Şoreş Masîro: "Our people should not be deceived by the enemy"
Guerrilla Şoreş Masîro lost his life in the attacks carried out by the Turkish state in August this year. In an interview before his death he had called on the Kurdish people to beware of informers and not be deceived by the enemy.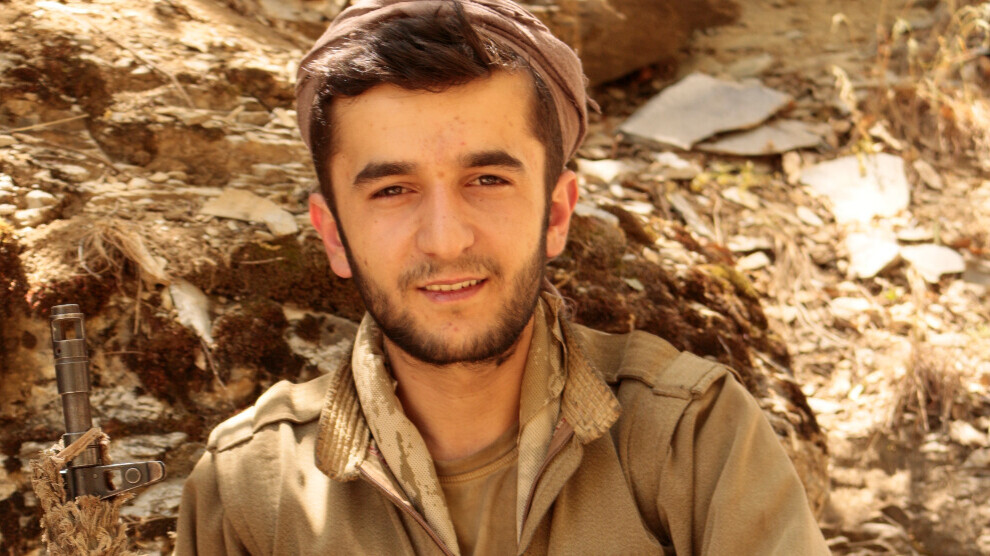 The Turkish state's invasion attacks against Kurdistan continue. Şoreş Masîro (İbrahim Kaya) fell a martyr following the bombing by the invading state on the Girê Tenûrê, Gêsin and Mergûmarê areas in Besta, on 9 August 2021.
Guerrilla Masîro had given an interview before his death. "My name is Şoreş Masîro, I joined the movement from Kato Jîrka in 2018. I did practical work there for about a year and a half. Then I went to the region of Besta. I have been working in Besta for about a year. The war started in Botan and is still going on."
Guerrilla Masîro continued: "Natural conditions are known in Botan. Some parts are plateau region, some parts are forest. That's why people joining the ranks from Botan can adapt to guerrilla life in a short time. I adapted very quickly to this life. My friends have been very helpful. After all, the PKK is a movement that reveals the  potential of people."
'Our people should be careful about informers'
Martyr Şoreş Masîro added: "The enemy intensified its attacks here, especially in April [2021]. The guerrillas responded strongly to these invasion operations. Again in April, the enemy launched an attack on Medya Defense Areas. Our comrades responded quickly. Unable to take a step forward against our resistance, the enemy is waging psychological warfare in its own media."
Guerrilla Masîro ended his remarks with the following words: "I would like to convey my greetings to the young people of Kurdistan. We wish you success in your work and actions. We are very happy when the actions of our young friends are successful. Of course, they can further strengthen their actions. They should take effective action, especially against those who act as informers in society. Our people should also beware of these informers, and not to fall for the enemy and his lies."