Forest fire in Muş countryside
A forest fire is raging in Bilur Valley. The region belonged to Amed until March and was added to Muş province by presidential decree. Firefighting measures have not yet been initiated.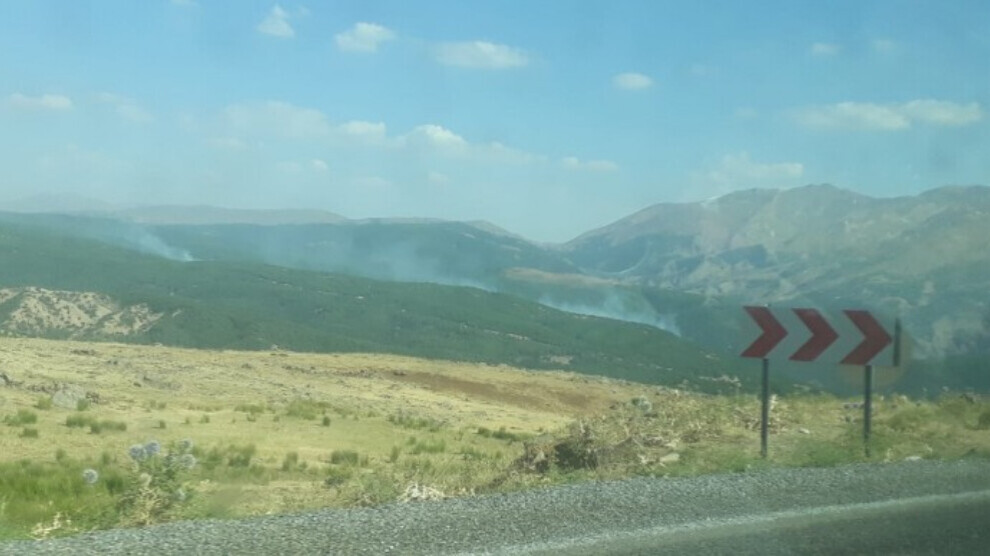 A forest fire is raging in the area of Geliyê Bilûr (Bilur Valley) in the countryside of the Muş province. The flames have already engulfed quite a few trees and threaten to spread to the entire valley, but firefighting measures have not yet been initiated by the authorities. The ignorance suggests that the military is behind the fire.
The Bilur Valley is located in the high alpine region of Şenyayla near Kulp district, which until a few months ago belonged administratively to the province of Amed (Diyarbakir). By presidential decree of March 20, 2021, the region was added to the province of Muş through the signature of Recep Tayyip Erdogan.
A forest area in Bilur Valley ilûr had burned down on May 13 as a result of an air-supported military operation. In addition, wood clearing took place in the Şenyayla region at the time for the expansion of a military fortress.