Forest fire in Lice
Fire erupted in the forested land in Çemê Şîro area in Amed's Lice district.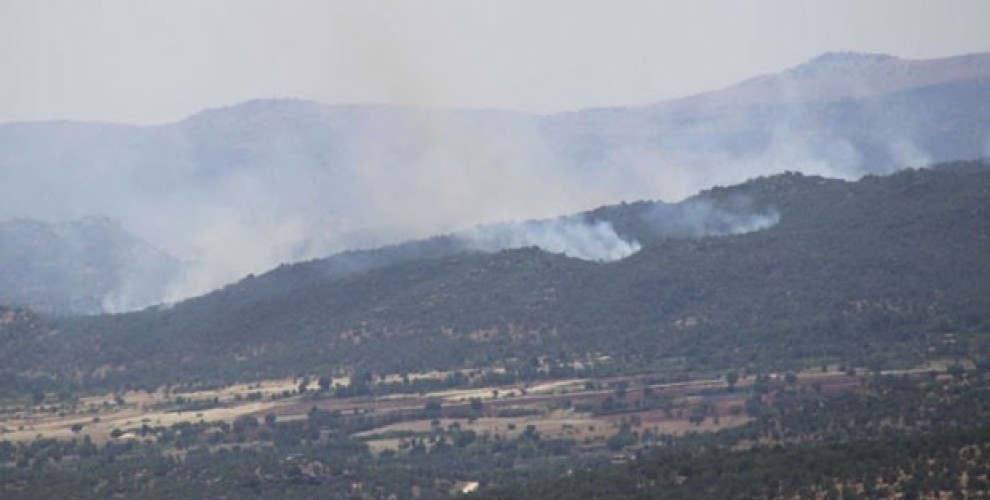 As the wildland fires started by the Turkish military attacks in Dersim and Şırnak countryside continue, having already caused great damages to the nature, yet another fire has started in Çemê Şîro (Old Lice) area in the eastern countryside of Amed's Lice district.
According to the local people, the fire in woods started due to the artillery fire from the Lice District Gendarmerie Command. The fire, as close as 4 km to Lice district centre, is growing and spreading at the moment.